One of the biggest challenges facing consumers when it comes to their health is the ability to manage, consolidate and track their medical history. We all know the drill: every time we change a healthcare provider, we need to somehow reproduce our medical records for the new provider, and yet maintain our privacy – a situation exacerbated by an increasingly mobile population.
But there are new innovators in this space who seek to simplify this. One of the latest is Princeton, New Jersey-based Zweena (www.zweenahealth.com), an online Personal Health Record (PHR) service for consumers to manage and protect their health records. It is essentially a digital medical records aggregator that takes care of everything; from collecting paper records, to translating through the jargon, to securely storing it all online. Customers no longer have to dig through filing cabinets or call up all the doctors they've seen over the years. It's all online, secured, and easy to manage and access.
"I became frustrated with my inability to conveniently create and maintain a digital copy of my medical records," says Zweena founder John Phelan, who left a 17-year career in the U.S. pharmaceutical industry to start the company in 2006. "I was banking online and brokering online, and yet my health records and the records of my wife, four children and other loved ones were in a dark office on a shelf – difficult to access and inconvenient to share with healthcare providers."
Leveraging Technology
The current US healthcare system, Phelan says, is a "disaggregated group of silos". The key problem is that individuals simply do not have a central place to store and maintain their medical records, certainly not in digital format. And if they relocate, change jobs or change insurance, current systems don't allow access once a member leaves the system. It's made worse by the fact that most consumers wouldn't even know where to begin to locate all their historical medical data in the first place. Phelan's goal was to provide users with a web-based solution to collect, scan and transfer paper records to create a structured data set of their medical history. "Medical records form the overall health picture. Being an empowered medical consumer starts with having access to this vital data," insists Phelan.
"How do we help individuals – and possibly their families – to become more engaged healthcare consumers? Can't we use the technology we have available today to help?" asks Phelan. Well, Zweena is his answer.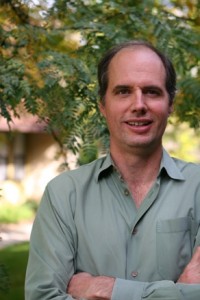 Up until a few years ago, the attention was predominantly on digitizing records for hospitals and doctors, and – ironically – consumers were left out of the equation. They simply had no access to their own healthcare data.  Zweena – which means 'beautiful' in Arabic – solves that problem by offering consumers a service that collects and digitizes those records, and allows them, through a web-based application, to securely access and share that information. And since Zweena is effectively non-partisan, access to that information is for life, even if you change jobs or insurance providers. "Access to this data empowers consumers, helps providers make better care decisions and can prevent medical errors," states Phelan.
But the going is not easy. The key challenges facing Zweena, though, is money and people. "Zweena is seeking first-round financing that will help the company grow and add the right people. We have revenue and a sound business model – we have the basic foundation for solid growth. Creating Zweena brand awareness and growing our client base is the critical next step for us."