[US] Yonkers, NY Opens Y-Enterprise Business Center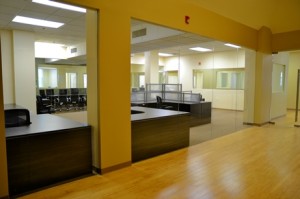 The city of Yonkers in the state of New York last week announced the Y-Enterprise program to attract, cultivate and retain high growth business to Yonkers. Opened by Yonkers Mayor Philip A Amicone, the program includes the 8,000-square foot Y-Enterprise Business Center a full-service business incubator dedicated to develop emerging enterprises. Located at i-Park Hudson, in the heart of downtown Yonkers, the Y-Enterprise Business Center offers infrastructure built specifically for emerging enterprises, including facilities such as Internet and telephone services, access to high-tech meeting rooms and conference facilities, fax, scanner and photo copy machines as well as provide reception and administrative staff. Tenants in the Y-Enterprise Business Center can also get access to significant Federal and New York State tax incentives.
Also of interest in the Y-Enterprise program to entrepreneurs in the start-up phase is "Y-Innovate", targeted at those who have only one to two employees, while the "Y-Accelerate" is for aimed at companies who have one to eight employees and are seeking to expand their customer bases. "Y-Expansion" will help grow those companies ready for larger spaces to accommodate more than eight employees. It is hoped that the combination of private offices and communal space allows for the proliferation of entrepreneurial spirit and cross pollination of ideas throughout the facility.
"We're making Yonkers a destination for business and pleasure," says Mayor Amicone. "The city and the Y-Enterprise Business Center are located less than 30 minutes from midtown Manhattan by train, making access to New York City faster and easier to than it is for many companies that are based in the five boroughs. The future holds unlimited possibilities for our city."
"Yonkers is a city on the rise and the Y-Enterprise program will have a major role in that upward momentum," said Lou Kirven, Commissioner-Planning/Development. "The goal of the Y-Enterprise program is to identify, promote and support the next generation of scalable businesses and enable them to move through the program, from a start-up, to the next stages of development, and perhaps become the next Otis or Kawasaki, which were the backbone of the Yonkers business community."

Daniel Goh is the founder and chief editor of Young | Upstarts, as well as an F&B entrepreneur. Daniel has a background in public relations, and is interested in issues in entrepreneurship, small business, marketing, public relations and the online space. He can be reached at daniel [at] youngupstarts [dot] com.