As a marketing tool, the traditional brochure is probably not dead – yet. However, its form will likely evolve to suit the latest technologies and the needs of a consumer mindset that is increasingly becoming sensitive to the environment. That is the premise of information delivery service provider N4MU, whose service allows the content of what typically goes into traditional print materials be stored into an online 'toolbox', and developed into a digital form that can easily and instantly be broadcast and distributed to any web- or email-capable devices such as computers, smartphones – across multiple mobile operating systems – and other hand-helds.
Implementing Efficiency
The idea behind New York-based N4MU (www.n4mu.com) – or 'inform you' – came about because the world needs more efficiency, says Steve Finkelstein, the founder of N4MU. And traditional print marketing definitely needs more efficiency.
"Through research, market studies and real experience in the small- to medium-sized business world, advertising and marketing campaigns including print or pay-per-click can cause a business to go broke with little or no return on their investment," Steve says. "It is draining for a small business to pump out precious marketing dollars because they fear that they have no other choice."
The N4MU also allows subscribers to use the content in their online toolbox to create and print signs and other visuals for use at the storefront (N4MUprint), develop widgets businesses can use on their websites (N4MUclick), and even link your business to others (N4MUlink). "I developed N4MU to provide efficient tools for them to develop solid relationships with their active audience… and to use online resources to create and self-print signage and build website tools to promote their operations," he adds saying that at a flat fee of US$199 per year, there are clear financial benefits to these businesses. "N4MU is the most efficient resource for small to medium sized operations in terms of functionality, resourcefulness and cost."
Finkelstein, a graduate of Syracuse University with a degree in consumer studies who previously held numerous corporate level positions and has built various startups, says they not only look at efficiency in helping their clients, it's a virtue they hold dearly in the company as well. "We attack efficiency from every angle in authentic ways," Steve explains. "From our internal corporate operations, service features to subscription cost."
Being Green And Staying Away From 'Fashionable Technology'

The thing is, traditional print brochures still allow a business a simple and direct way to place content right in the hands of a prospect, as it basically provides a snapshot of the products and services that are being offered. What the N4MU service does, Steve says, is mirroring these benefits without the use of paper.
In fact, one of the advantages of using its suite of services is that businesses can add a green and paper-free component to their operations that may not have inherently existed before, says Steve. In fact the company targets small- to medium-sized businesses and organizations that wish to leverage current mobile technology and participate in 'green' trends.
He adds that N4MU is particularly proud to have participated with Earth Day in New York City, WorldFest in California, EcoFest in Arkansas as the provider of electronic information for these huge green events, as well as provide service for the Mill Neck Organization, The New Orleans Mission, Watering Seeds Organization and other charities that benefit greatly from distributing their messages and needs.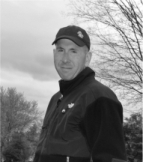 "We do not wish to compete with what we call 'fashionable technology'," Steve declares. "We prefer to provide concrete and reliable information tools for our subscribers and their audiences to build a strong communication network. We achieve this with a universal, simple and reliable platform."
"The challenge is to convince the public that the value of our technology and service is in the content and the mechanics of our system."
N4MU is currently supported through personal funds and angel investors.
Resist The Resistors
Being an entrepreneur, says Steve, is all about making a difference in the world. "We need entrepreneurs to make things better," Steve declares. "To change things. We need to take on challenges to grow."
Steve's advice to other entrepreneurs? "Resist the resistors… What do they know?"