What do you get when you combine an online digital media store with a social community? Why, Appitalism of course.
Launched in the first week of November with a content catalog of over ten million applications, music, books, games and videos,  Appitalism aims to help consumers to easily and quickly discover and download the best digital content across all devices, be they smartphones, tablets, PCs or eBook readers.
"Appitalism was developed as an open marketplace, combining a large variety of content with the ability for consumers to discuss, review and rate that content," says Simon Buckingham, CEO of Appitalism. "Our goal is to be the leading destination for consumers seeking to learn about and purchase the highest rated apps and content for any device."
Crowdsourcing The Best Apps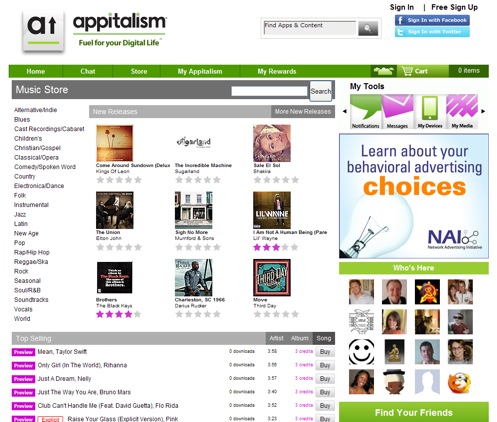 One of the challenges in any digital store, on Apple's iTunes store for example, is that the "Long Tail" applies – there are very few that become massive hits, and most content fade into obscurity. Great apps also tend to get lost in the sea of lousier ones that happen to be more popular for some obscure reason. Appitalism was created with the idea that every app should compete on a level playing field with consumers determining the success of an app through ratings and rankings. Appitalism's chat feature, members discuss, rate and review the content on the site, thus collectively determine the best apps and content.
CEO Simon Buckingham says the "aha" moment came when they realized that not only were there lots of apps that were designed for different platforms, but that oftentimes there were multiple versions of the same platform, each of which had different apps. "So apps for one Android or BlackBerry model wouldn't necessarily work on another Android or BlackBerry model, for example," he explains.
Simon should know the challenges in this space well – he's spent twenty years working in the mobile and digital space, having started his career in Vodafone, followed by the world's largest mobile phone distributor Brightpoint. In 1999, Simon founded Mobile Streams, a research and consulting company specializing in and focusing on non-voice mobile services and mobile content and in 2006 he started Zoombak, a U.S.-based company which develops advanced locator systems for people and items.
Simon explains that the key advantage Appitalism has over regular content sites is that it is highly social, both in terms of the discussions and friendships and community ratings on the service, and also the way it connects to outside social networks. "'Social' isn't an add-on, its interwoven into the fabric of every page of the site, so that if you like an app you can quickly and easily tell your friends, the community, your social networks and the whole world about it," Simon says. There's also an intrinsic rewards system inbuilt into the system – active members who write reviews and continually engage with the site are rewarded with titles and badges and earn "App Rewards" for their contributions to the community, which can be redeemed for items in its catalog.
Another advantage is that the site integrates content that are meant for different platforms into one site, so users don't have to go to different device-specific sites, each with their own user interface and requirements. "Appitalism is completely impartial, transparent and device- and platform-agnostic," Simon elaborates. "We're just trying to help consumers make the most of whatever devices they have, old or new, from any brand or any platform."
App-lying Itself To The Content Business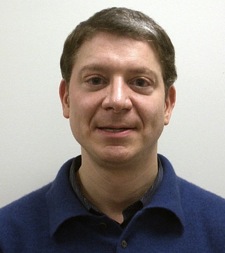 The interesting thing about Appitalism is that as its business model does not involve charging developers for visibility of their apps – through priority or premium placement on the storefront – applications get to the top of the charts on their own merits. 'You can't buy your position on Appitalism's top charts, you have to earn it," Simon insists. "We don't feature apps we like just because they're from big brands that help legitimize our brand or devices." Instead, its revenue model depends on transaction revenues from the sale of content, as well as advertising.
Appitalism, Inc is 100% owned and funded by Mobile Streams PLC, which is listed on the London Stock Exchange with the ticker symbol MOS. To date, several hundred thousand dollars have been invested into building the Appitalism platform and service.
Appitalism is constantly looking for content; developers who want to sell their content via the site can contact them.