Seedcamp Singapore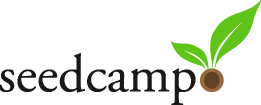 Seedcamp Singapore is coming! The one day event, which will take place on October 5 2010, will bring together 20 of the region's best web, mobile and software technology talent with some of the leading entrepreneurs, developers and experts from Asia and Europe.
Participating teams in Seedcamp Singapore can get access to a world-class network of advisors and seed and venture capital, as well as get recognition as one of the 20 best start-ups in the region.
Interested startups can apply here. Application deadline is September 19, 2010.

Daniel Goh is the founder and chief editor of Young | Upstarts, as well as an F&B entrepreneur. Daniel has a background in public relations, and is interested in issues in entrepreneurship, small business, marketing, public relations and the online space. He can be reached at daniel [at] youngupstarts [dot] com.