[Infographic] Salaries For Popular Online Jobs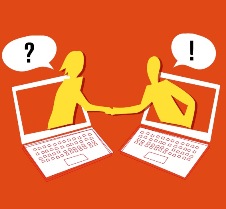 The remote online freelance industry has grown by leaps and bounds worldwide thanks to the spread of technology around the world. You could be based in, for example, Manila, and yet accept work from clients located in the United States, using various online job matching platforms. Indeed, according to 
Elance.com
 the demand for and the supply of online talent have been surging across the world -
and especially in Asia
- signaling an increasing preference for more casual, freelance work. But while not all work is equal - or at least, the salary expected from completing a piece of work can vary greatly depending on where the freelancer is based. Below is an infographic that looks at the average asking salaries for July this year for workers using
oDesk
 - you'll see how different wage expectations are. For example, when it comes to web development did you know that a freelancer in the United States expects to be paid over three times (US$46 per hour) compared to one based in the Philippines (US$14 per hour)? So here's a revelation - as the proliferation of such job platforms and the burgeoning supply of such remote workers allow many of such job functions to be truly global in nature, a freelancer is now expected to compete globally. Are we able to manage our expectations accordingly?
[
Infographic credit: Staff.com
]
Daniel Goh is the founder and chief editor of Young | Upstarts, as well as an F&B entrepreneur. Daniel has a background in public relations, and is interested in issues in entrepreneurship, small business, marketing, public relations and the online space. He can be reached at daniel [at] youngupstarts [dot] com.