Ten Simple Things You Should Do This Data Privacy Day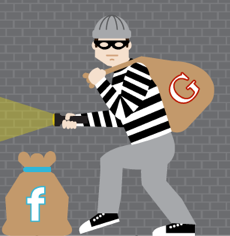 Data Privacy Day
takes place today, 28 January 2013. It's a good time for us digital natives to assess how we are sharing and managing our personal information online. For those of us who tend to live our lives almost exclusively online, it should also serve as a reminder for us to protect our privacy and to take charge of our digital footprint, and that keeping personal details safe should be a key priority in our connected world. But the trouble is, too many of us fall into the trap of online complacency. For example, the 
Norton Cybercrime Report
in 2012 revealed that 4 in 10 Singaporeans do not use complex passwords or change their passwords frequently, while another 4 in 10 do not even check that a website is secure before sharing personal or sensitive information online. Some of us may already have
fallen to cybercrime
.
In line with Data Privacy Day, Norton offers ten simple things you can do to better protect the information you share online:
1. Password protect your mobile devices.
Only 6 in 10 Singaporeans1 use passwords on their mobile device. Leaving your devices unprotected is equivalent to leaving your home or car unlocked. If you're lucky, no one will take advantage of the access. If not, you might find yourself at the mercy of cyber risks and fraud.
2. Run a search on yourself.
It's not narcissistic, and is an easy way to stay on top of what's available about you online. You never know who might be assuming your identity or sharing your private information.
3. Be stingy with your personal details.
Some websites will prompt you for information such as your email, address or phone number. Be cautious as this information might end up being used in unexpected ways.
4. Mobile security software can add another layer of protection.
Yes it exists, and yes it works.
5. Unknown sources are usually bad news.
Emails and text messages that contain links or ask for information might do you more harm than good. Make sure you know who the sender is before opening these messages.
6. Be in charge of your privacy settings.
Some social networks and applications can share your personal information and location with strangers. You should only share personal details with those you trust.
7. Download apps from reliable source.
Mobile malware is spreading via fake app markets. Be mindful of what apps you're downloading and where you're downloading them from.
8. Keep your apps updated.
Security patches exist for a reason, use them when available.
9. Log off and log out.
Unless you want others to have easy access to your accounts, you should always log out after use.
10. Stay informed.
Keep up to date with the latest mobile threats and dangers by visiting websites such as MobileSecurity.com, which has the latest news on all things related to protecting yourself and your mobile devices.
Daniel Goh is the founder and chief editor of Young | Upstarts, as well as an F&B entrepreneur. Daniel has a background in public relations, and is interested in issues in entrepreneurship, small business, marketing, public relations and the online space. He can be reached at daniel [at] youngupstarts [dot] com.