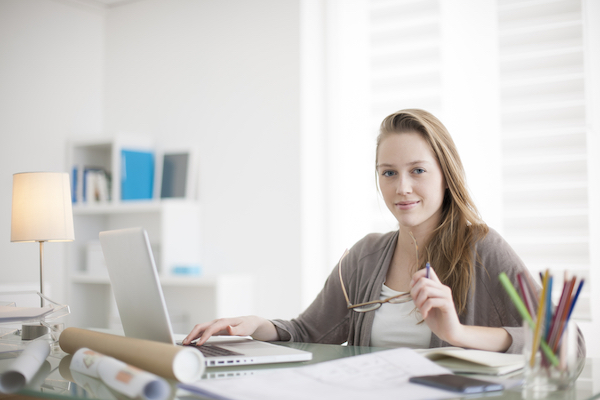 Have you recently started your own business? Perhaps it is a startup, just learning to stand on its own. If so, then you might be wondering whether your small business needs a company office – if your business has just been established, then you probably don't need one at the moment.
Why?
Well, here are 5 reasons why a company office is probably not ideal for your business at this time:
1. Remote working has become the norm.
Remote working has no doubt become the norm for many businesses, and we don't doubt that this might be the case for yours as well. Reports have shown that remote working can improve the wellbeing of workers, especially when it comes to work-life balance. Particularly, one report in 2022 found that 78% of workers who worked from home in some capacity reported that their work-life balance improved as a result of remote working.
If your new and small business consists of fully remote workers, then there is no need to invest in a company office when your workers can work from home productively and happily.
2. Expensive.
Renting an office for the long-term can be expensive, especially with maintenance costs, energy bills, furniture costs etc. If your entire company only consists of less than 10 people, an office only adds to overhead costs that could become a hindrance to new and small businesses. Especially if you are trying to adopt a hybrid working model, a rented office on a long-term lease can potentially be a disadvantage when your workers can simply work remotely.
3. Hot desks and coworking spaces are more popular.
You have probably heard of hot desks, right? Instead of renting a full-blown office for your small business, it may be wise to stick to a workspace canary wharf, for instance, or simply hot desks. These can be rented on flexible terms with no long-term commitment required, allowing you to use a dedicated office space for whenever your team needs to meet physically without having to rent an entire office.
4. Inconvenient if team members are spread out.
If your workers are located across the country, then it might be inconvenient for them to have to relocate or commute just to go into the office. If this wasn't mentioned when they were offered the job, then it can potentially cause internal problems between the workers and the organisation. In turn, it can become time consuming trying to find an ideal office location that could satisfy all of your workers.
5. Unnecessary in the early stages.
If you have just founded your business with only a few employees onboard, then a company office may not be your greatest priority at the moment. There's nothing wrong with allowing your employees to work remotely, doing meetings virtually etc., for the time being as your business begins to walk on its own two feet.
Once your business starts to grow at an exponential rate, then it might be time to consider renting a company office as part of your scaling process. In the meantime, you can focus on empowering your online business to thrive in the comfort of your own home.