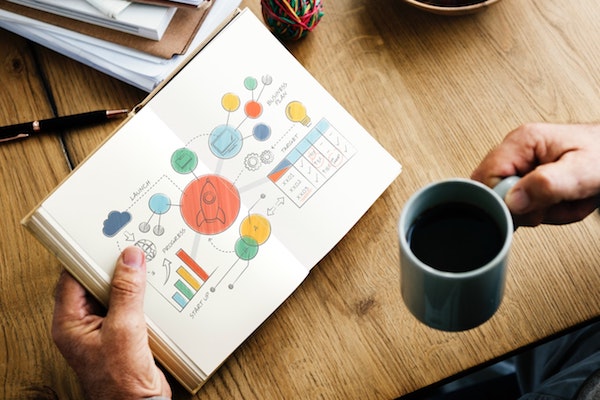 The first step in becoming your boss is deciding to take a huge risk. If you've gotten this far, you've already taken the most crucial first step. Congratulations! You are now ready to learn the foundations of creating a business from the ground up. But where do you even begin?
Let's go through the essential steps in starting your business in 2023.
Find Your Business Concept
The bulk of business advisors will tell you to earn money doing something you're passionate about, but this misses two critical criteria: the idea must also be profitable and something you're talented at. For example, you may have a love for music, but how likely is it that you will be able to establish a music-related business if you are not a very excellent singer or songwriter? You may have a love for making soap and want to open a soap store in your little town, but there are already three soap businesses in the region. Cornering the market will be difficult if you manufacture the same product as other firms in the nearby region.
Research Your Competitors and Market
The majority of businesses invest more time in their products than they do in analyzing their market competitors. If you decide to seek outside funding, the potential lender or business partner will want to know what distinguishes your business idea. If the findings of your market research suggest that demand for your product or service in your area has peaked, you may want to explore a different approach. Consider housekeeping; instead of providing general cleaning services, you might, for example, focus on houses with dogs or on cleaning garages.
Develop Your Business Plan
A business plan is a living document that serves as a road map for the development of a new company. Prospective investors, financial institutions, and corporate management will find it easy to understand and absorb the information and elements included. Even if you intend to fund your firm entirely on your own, drafting a business plan may help you refine your idea and identify potential stumbling blocks.
Evaluate Your Company's Financial Situation
There are expenses connected with starting a business, and you must design a strategy to meet those expenditures before proceeding. Will you need funding to start your new business endeavor, or will you be able to fund it on your own? Do you have enough money saved up to cover your necessities until you start earning a profit if you wish to quit your current job to concentrate on your business full-time?
It's a good idea to conduct some research and figure out how much the first investment will cost. Many businesses fail because they run out of money before they become profitable. It is never a good idea to overestimate the amount of start-up capital you will need since it may take a long time for a firm to generate consistent income.
Make It Legal
It is essential to incorporate your firm as a limited liability company (LLC), limited liability partnership (LLP), or corporation to establish a distinct legal structure. This is a financial structure between you, the owner, and your company.
Make Your Brand an Online Presence
Whether you have a conventional storefront or do all of your business online, your customers need a way to discover more about your company and the items or services you provide. Consider who your ideal customer is and what information you want them to know about your company. If your business does not already have a website, creating a central spot for it online is critical to get your message out there and building a client base with the help of BANG! Web Site Design ideas.
Find Your Premises
It might be difficult to know where to begin your search for a new office site. However, there are several tools accessible that are meant to aid. You can look at the websites of local governments, which often have a list of the business parks and knowledge districts in the area. You can also talk to private landlords and look at places yourself.
If you wish to do something similar, you may speak to universities and other public institutions that foster innovation. New businesses often get extra benefits from these sites, like the chance to connect with other creative businesses.
Build Your Network
Partnerships made along the way are often very important to the success of new businesses. They could be good for your business in terms of growth or money, which can help you find complementary businesses and referrals that drive your growth.
There is a broad variety of contexts in which people might engage in networking activities. There are always going to be possibilities available for you to take advantage of, regardless of whether you are attending a conference or event.
The quality of the connections you make through networking is typically higher, which makes it simpler to follow up with referrals and convert them into clients. You might get good business from the new leads you get from your marketing efforts.
Grow Your Business
At this stage, your small business should be functioning like a well-oiled machine. Take some time to celebrate your accomplishments. If you've arrived at this stage, it implies you've successfully developed a germ of an idea into a living business. So, what are we to do now? It's conceivable that you'll choose to retain your organization on a smaller scale, concentrating instead on building more strong relationships with a core group of loyal consumers and managing all operations on your own.