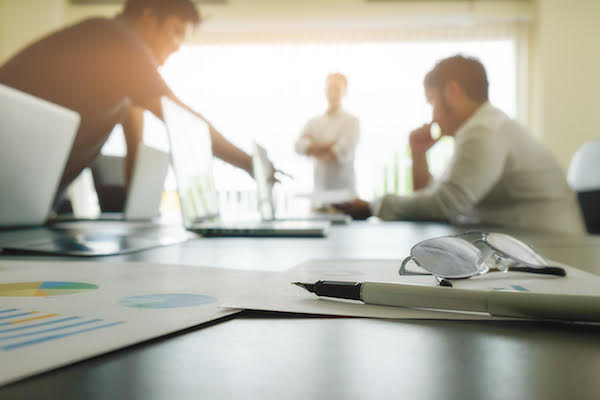 by Karl Swanepoel, CEO and founder of Revolancer
The world of venture capital fundraising has seen an interesting year in 2022. The previous year has witnessed high raises. According to Pitchbook, U.S. venture firms raised $150.9 billion across 593 funds throughout the third quarter of 2022.
Although that is an impressive amount, that peak is paralleled by the slow distribution of assets to the startup market. Venture capitalists have not only lessened their number of investments but have also been more selective about the startups they want to cultivate.
The reason why fundraising has been significantly harder last year is that venture capitalists have become more risk-averse. Investors are taking time to deploy their capital. With 2021 raising 333 billion U.S. dollars for funds, 2022 is a period where investments "cool down" as they wait for their initial investments to get traction.
Entrepreneurs still have high hopes for 2023. Since there has been a significant hold on capital last year while still raising funds in the billions, there is a chance that we will be able to see investors loosening that grip to fund more startups in 2023 Q1.
While there is no way to predict the trends of how investors will use their money, there are some key tips on how considerably increase your chances of securing the funding you need even as a new entrepreneur.
1. Make sure your company is solving a problem.
Roots run deep. Investors are no longer swayed if you call your product, "The next big thing". Problems create a certain demand, and demand gives you an opportunity to create value.
2. Have a solid pitch deck that explains your business with the least detail possible.
An average investor spends about 2-4 mins reading through an entire deck. It needs to be digestible that fast so less is indeed more.
Try to approach your pitch deck using a LEAN model. When making your slides, make sure you're not shoving too many ideas in one slide otherwise you'll risk having investors focus on trivial things and not the main idea.
Investors only have 30 minutes – 1 hour in an ordinary call. So, you ideally want to minimise your pitching time and maximize your time for the Q&A conversation. By having investors ask questions, you are able to clear any objections rather than babbling on about your company.
3. Have an ask in your pitch deck.
When you show your pitch, the main question that investors get is, "What now?". You need to show what you are looking for, and where it will get you. Investors want to fund milestones, not time.
4. Highlight what makes your business impressive.
When creating a narrative, you can put the spotlight on the people or communities you'll be helping, previous funding, and high-profile advisors guiding your company, revenue, & user growth.
Determine the key metrics or the industry standard. That way, you can position your company as a rising player in the startup ecosystem.
5. Reach out to investors in ways other people are not.
It is not enough to just submit a deck and leave it all to chance. As a founder, you have to actively seek out and build relationships with investors. That includes communicating with them aside from the usual platform such as LinkedIn.
Think of avenues of reaching them others may not think of, and stand out quickly.
6. In pitch calls, ask them questions.
You want to make sure they are the right fit for you too. Asking investors questions gives you a pathway to knowing what they're particularly looking for.
7. Finally, practice, practice, practice your pitch as much as possible.
You can ask for the insight of other founders or any investors. If they do have feedback or questions, tweak your value proposition accordingly.
If they say no, it doesn't mean it will always be a no – reach out to them again in the future, and keep them in the loop.
This will likely make a good impression on you as it shows you don't just give up.
At the same time, if investors say it's not for them, you can still turn it around by asking politely if they will hop on a call anyway and offer you feedback on your pitch.
You become memorable by taking feedback from them and they're more likely to introduce you to their network if you decide to ask.
Karl Swanepoel is a tech entrepreneur based in the UK. Because of his passion to improve freelancing work conditions, he became the CEO and founder of Revolancer, a freelance marketplace startup that charges zero commission fees. He was the youngest-ever brand ambassador for Britain's largest business conference, The Business Show, and is now currently helping fellow founders in their journey to starting their own company.