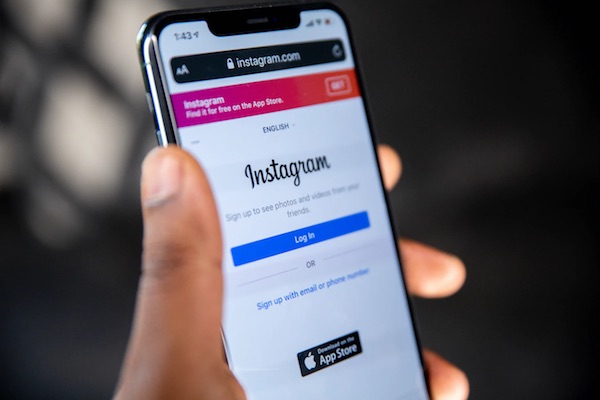 One of the most practical, modern ways you can grow your small business is by leveraging instagram. This is made easier by the massiveness of over a billion active users that Instagram boasts. Along with being a socializing platform Instagram has also become a progressively valuable advertising platform for lots of businesses. Features such as video and photo sharing make it easier to showcase your business and share important information to your audience.
Below, we'll discuss eight tips for leveraging Instagram to grow your small business.
1. Utilize Hashtags.
Using hashtags in your content is one of the most effective ways of gaining a massive following on Instagram. You can make your content trend by combining the right hashtags, and trending content is easily noticed through people's Instagram feeds. Through this, you can broaden your network without spending money on advertising. You can utilize up to thirty hashtags in each post you make, but before using them, ensure you research about them to confirm that their content is similar to yours.

2. Collaborate With Influencers.
Collaborating with celebrities(influencers) in your niche gives your business vulnerability, thus increasing brand recognition and sales. Having a well-known influencer talk about your brand can increase the interest of possibly thousands of new users to follow you. Find cheap micro-influencers who understand your niche, for they are likely to advertise your brand better than celebrities. This is because they also want to be recognized by other potential clients. However, suppose you can afford one mega-influencer, you can consider advertising with them because you will likely gain more followers faster and receive more orders from new clients.
3. Engage With Your Followers.
Create time to respond to your followers' comments and direct messages so that they can remain loyal and show that you value and care about their opinions. Utilize the power of Instagram live as a unique way to communicate with your audience. Through your video, introduce a like, follow, and tag contest whereby they leave a comment by tagging another user to have a chance of winning a giveaway. 
This technique will make your business account gain more followers, who will interact with your content, thus increasing sales. You can also use user-generated content to support authenticity and build trust between the brand and the audience.
4. Post Interactive Stories.
Instagram stories must be engaging to catch the audience's attention. You can make your stories fun by creating boomerangs, using the count-down sticker, inserting embedded links between your content, tagging followers, adding the Q&A sticker, and many more. Additionally, learn some skills on how to use graphic design software such as Canva and Pixlr to create appealing images and videos that can catch the viewer's eye.
5. Share Behind-The-Scenes.
People want to see how you came up with magnificent pictures of the final products. Make sure you share behind-the-camera moments for your brand. Behind-the-scenes can include

Your company history

Product development process

Your brand's highs and lows

Content creation process

Employees life stories

Bloopers and fun moments



This content will increase the number of your audience and give you new ideas to implement into your content.

6. Run Instagram Ads.
Paid or sponsored posts offer accurate targeting, exposing your brand to a broader audience. You can run your ads using photos, videos, or stories with your Instagram business account. If you have a small following, you can partner with micro-influencers to run your ads. To achieve this, you have to:

Make a list of larger accounts in your niche

Check if the accounts have an email address on their bio (are open to sponsoring posts or stories)

Contact the account owners to know how much they charge for sponsored posts

Negotiate and come up with a final price that will neither affect you nor the influencer negatively

Decide the type of offer you want to promote in the post (include popular company details and email signature to build trust with new customers)
7. Post Frequently and Consistently.
Having a regular posting schedule can have a significant impact on your audience. Instagram focuses on feeding users with recent and relevant stories or content, so if you have not posted any content for a while, you may lose potential or new customers and followers. At a start, create content at least three times a week and check how people are engaging with your posts to decide whether to add or reduce posting.
8. Optimize and Get Verified.
Your Instagram business account profile should be your business representation, what you offer, bio links, contacts, emails, and who you serve. Instagram provides 150 profile characters to describe your business and action buttons where potential clients can contact you. You can attract many followers with correct details and a killer bio on your profile. Moreover, ensure you switch your account to a professional business account, as it will provide extra features to expand your business. Get your account verified for authenticity and build trust with new followers.
You'll definitely be on your way to progressive growth when you put the above tips in action. If you fail to reach your mass target by following the tips above, you can buy famoid followers to grow your account and get more engagements faster.