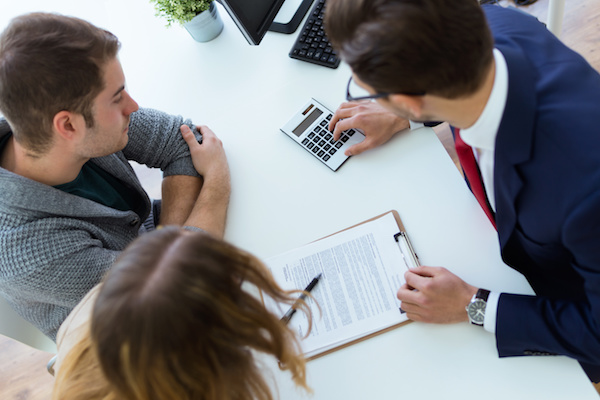 Martin Lewis is one of the UK's most recognisable money-saving experts and a hugely successful entrepreneur. He is perhaps most famous for founding Money Saving Expert in 2002, which at the time cost him approximately £100 to set up. 10 years later, he sold his website and brand to the Money Supermarket group for a huge £87 million.
Even so, Martin Lewis continues to work as a columnist and advisor for a broad range of publications. His advice and recommendations saved millions of UK households billions of pounds over the years, on everything from car insurance to energy bills to mortgages.
However, Martin Lewis himself does not offer any specific financial products within his own brand. Businesses and private borrowers regularly conduct searches for Martin Lewis bridging loans, but he himself does not directly offer (or endorse) any specific products.
There is a little rudimentary information on bridging loans provided by Martin Lewis in some of his reports and advisory columns, but nothing particularly concrete. If you are looking to pick up an affordable bridging loan for any purpose, it is important to consult with a specialist broker before applying.
How Does Bridging Finance Work?
Bridging finance is a specialist type of secured loan, designed strictly with short-term applications in mind. Most bridging loans are repaid within three to 12 months, during which interest accrues on a monthly basis (anywhere from 0.4% to 1.5% per month). This makes bridging finance a uniquely cost-effective facility when repaid promptly – far more affordable than a comparable mortgage or a similar long-term loan.
Perhaps the most important and appealing aspect of bridging finance is the speed with which the facility can be arranged. With all essential paperwork and supporting evidence in place, it can take just a few working days to apply for and access a bridging loan. This makes it the perfect choice for time-critical purchases and investment opportunities, such as buying properties at auction for cash.
There are also no restrictions placed on how the funds raised with bridging finance can be used. Whereas a traditional mortgage can only be used to purchase certain types of properties, a bridging loan can be used for any legal purpose whatsoever.
Maximum loan values are tied to the value of the assets (usually property) used to secure the loan. Most lenders cap their maximum LTVs (Loan to Value) at 80%, but larger loans can sometimes be negotiated. Against an asset valued at £400,000 (which could be a residential property or business premises), a bridging loan at 80% LTV could be secured with a value of £320,000.
The full balance is then repaid in a single lump-sum payment on an agreed date, inclusive of all interest and borrowing costs.
Who Can Qualify For a Bridging Loan?
Bridging finance is also a more flexible and accessible funding option than most comparable loans and mortgages. Eligibility requirements are fairly straightforward – you simply need to own assets of value to use as security for the loan and have a plan in place to repay the balance by the agreed date (exit strategy).
It is even possible for borrowers with poor credit and/or a history of bankruptcy to qualify. You do not need any formal proof of income and nor is your employment status a major deciding factor. Just as long as you can comfortably repay the loan when the time comes, you have a good chance of qualifying for an affordable bridging loan.
For more information on any of the above or to discuss the benefits of bridging finance in more detail, call a provider anytime for an obligation-free consultation.