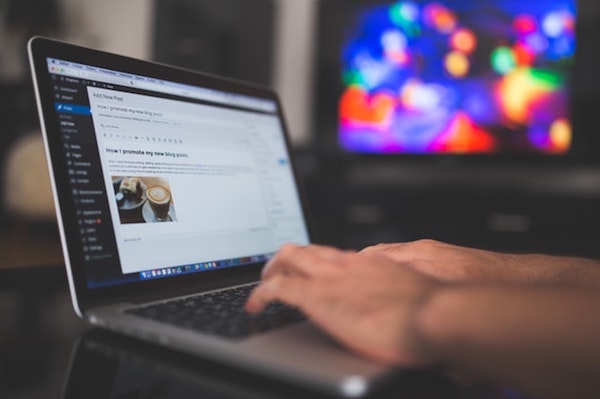 Making money blogging is a challenging yet rewarding venture that requires patience and persistence. There are many ways to make money with your blog, but you may not be able to utilize all of them at first.
So, consider what other bloggers are doing in your industry, and use what works best for you.
Affiliate Marketing
One of the most useful pieces of advice about blogging that anyone can give you is to start monetizing your website. Affiliate marketing is a great way to earn money with your website. You can earn money by including affiliate links in your posts, videos, and newsletters. The best way to do this is to include your affiliate links in posts related to your niche. In addition, you can use social media like Facebook and Twitter to promote your affiliate links.
One of the most important pieces of affiliate marketing advice is to offer bonus offers to your affiliates. For example, you can give your affiliates a free ebook or a discount on another product. Another way to do this is to hold a webinar where you discuss the product or service. This will encourage more sales.
Site Sponsorship
Besides ads, you can also take up consulting projects. Treating your blogs like a business and building relationships with other bloggers and companies is important. Here are some tips for high-end land clients. The advice is geared towards days one to ninety.
Start by identifying sponsors and finding their contact information. Then, pitch them your services. Make sure to include a clear description of what you can do for them. It would help if you were transparent about what you're willing to do and never undersell yourself. For example, don't apply for campaigns that offer less than $200 per blog post or $50 for social media. A Sponsored Price Calculator is best to determine the correct amount to charge.
Selling Digital Products
Selling digital products is an excellent way to earn a full-time income online. In addition to allowing you to scale your business without additional expenses, digital products also allow you to reach a broader audience. In addition, digital products can be delivered instantly and sold in many different ways, such as online stores, marketplaces, and social media platforms. To succeed in selling digital products, you will need to learn related digital skills and create unique products that solve real-world problems. Because the digital market is highly competitive, you'll need to develop a solid marketing strategy and stand out.
First, you need to understand your target market. You can identify their needs and desires by listening to your followers' opinions. You can also ask them what type of products they would be interested in purchasing. Once you know what your target market wants, you can start developing a product that meets their needs.
Building a Virtual Community on Your Blog
One of the best ways to make money blogging is by building a community of readers. By engaging with your readers and responding to their comments, you can encourage them to return to your blog. You can even collaborate with other bloggers who are respected in their field. This can include guest posting, promoting one another's products, and regularly interacting on social media.
You can also try charging your readers to access certain content on your blog. This is particularly good for those loyal to your blog who might be willing to pay a few dollars to get exclusive access. However, this method requires a significant investment, and you may need to offer premium content before generating significant recurring revenue.
Writing About Something You're Passionate About
To make money from your blog, you must create a loyal audience and grow your blog's popularity. A larger audience means more money for you. You must choose a niche or theme for your blog to build an audience. A niche allows you to hone in on a particular topic, which will allow you to attract a highly targeted group of followers.
To start a blog, start by thinking about the overall body of your work and the type of audience you'd like to reach. If you're passionate about knitting, consider blogging about knitting, or if you're a TV addict, consider writing about British TV dramas. Also, try to write about topics you love to read.
Creating an "About" Page on Your Blog
As a blogger, you can make money by offering various services to others, whether consulting or selling digital products. The more satisfied your clients are with your services, the more likely they recommend you to others, which can help you generate more business.
To generate a profit from your blog, you must focus your content strategy on those who need your help. Your articles should address a particular problem that they have, which you can solve through your blog. This will ensure that you build a relationship with your audience. To build this relationship, you must be transparent and honest and deliver high-quality, exclusive content. You should also ensure you listen to what your readers say about your content.
Selling your Time
When you're building your online presence and sharpening your entrepreneurial skills, selling your time to make money by blogging can be a great option. You can earn up to $500 per post by writing high-quality articles. You can also create blog series, which are collections of related posts. These can be a great way to make money blogging and build your blog faster.
Freelancing is a time-intensive way to make money blogging, but it can be a great sideline while you work on larger projects. On the other hand, if you can dedicate 3-5 hours daily, you'll find it easier to monetize your blog sooner than most. For this, you'll need blind faith in yourself and the ability to keep pushing forward. The best way to succeed in making money blogging is to be persistent.