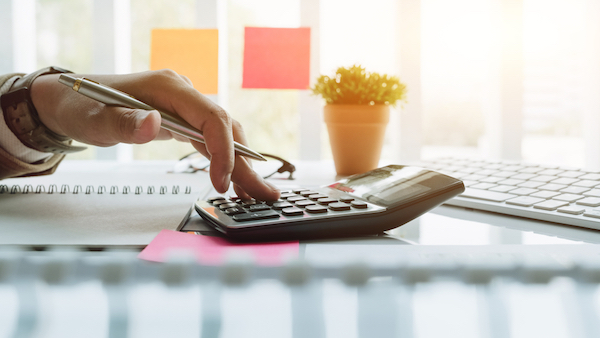 Accounting is one of the key aspects of running a startup. A proper and streamlined accounting process is necessary for successfully running a business. After all, the success of your organization will depend upon your revenue and profits. And both revenue and profits depend on preparing robust financial strategies, effective budgets, and good financial management.
Did you know almost 30 percent of startups fail due to not managing their budget properly? So, having a robust accounting and financial management process is essential in today's highly competitive corporate world.
If you have just started your startup, making sense of the whole accounting process can be overwhelming. After all, there are too many steps to take care of and too many steps to prepare. To help you out, we have curated a practical guide to accounting for startups.
4 Essential Accounting Steps For Startups
1. Open a separate bank account.
One of the basic things you need to take care of is opening a separate bank account for your business expenses. Managing your startup's expenses from your personal bank account is not a good idea. It can often cause mismanagement and confusion that can eventually affect your cash flows. So, make sure to open a business checking account and get a separate business card to keep your finances streamlined.
2. Prepare journal entries.
Once you have a business checking account and you start making business-related expenses, you have to keep track of all those transactions. This is where journal entries come into the picture. These are basic entries meant to record all your business-related income and expenses in chronological order. Journal entries are prepared from source documents like bills, invoices, and receipts.
Recording each transaction is an excellent financial habit that will prove to be highly beneficial for your business in the long run.
3. Post the journal entries to the ledger.
Once your journal entries are done, you need to post them to ledger accounts. A ledger is a collection of related accounts. It is generally divided into five parts: assets, liabilities, revenues, expenses, and equity.
The purpose of ledger accounts is to balance the debits with credits within a specific time period. In case, you cannot balance debits with credits, it indicates that you have made an error somewhere. Go through the transactions once again and try to find out what you have missed.
4. Be on top of your financial statements.
Financial statements are the most important documents for any business. They will contain every financial detail for your startups. They also help you in estimating your ROI, conducting cash flow analysis, and calculating your net profit-margin ratio. So, it is essential to prepare them with utmost focus.
The most common financial statements include the following:
Profit & Loss statement: It is also known as an Income Statement. As the name suggests, a P&L statement records all primary expenses and revenues. This statement helps you understand the amount you gained or lose in a financial year.
Cash flow statement: A cash flow statement is prepared to record the flow of money. It helps you record and find out how much amount of coming and going out of your startup in a specific period.
Balance sheet: Finally, a balance sheet is prepared to record the values of assets and liabilities of your startup at a particular time. It is the most crucial financial document that helps in determining the overall financial health of your business. The core elements of a balance sheet include assets, liabilities, and equity.
Summing up
So there you have it – the basic steps for accounting for your startup. While these steps provide a basic idea of what accounting for your startup will include, there are a lot more details within each of these steps that you will have to know about.
So, it is essential to do complete research or seek the advice of a professional accountant before getting started with your startup's accounting.