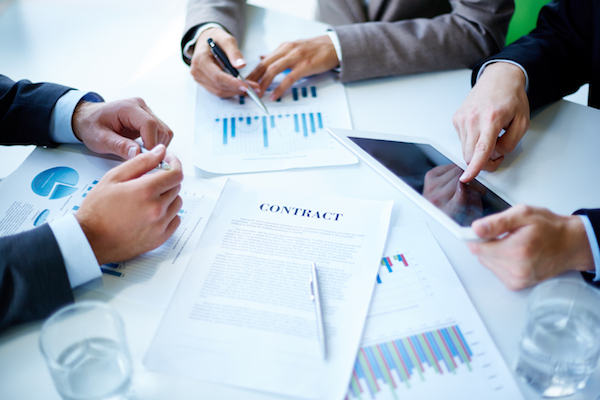 by Michelle Patterson, founder of Dangerous Words Copywriting
That's the dream, right, an offer so good it practically sells itself? Creating a product and an offer like that is a lot easier than you may think. It really only takes 5 steps.
Step 1: Learn Everything You Can About Your Target Client.
Get to know your target client inside and out. What are their goals in this area? Why do they want to achieve this? What is holding them back from achieving it?
You can research your target client in a number of ways:
Browse online forums where they hang out
Find one person on social media who fits your target client profile. How do they talk? What media do they consume? What are their interests and struggles?
Survey people from your target audience; start with current and past clients and people you know
Conduct market research
The essence of effective customer research is knowing which questions to ask. What information is important, and what information is fluff? Listen to what your target client is saying and prepare to be surprised rather than trying to project your wants onto their opinion.
Step 2: Create a Product That Provides Everything They Need to Achieve Success.
Use your answers to build a product or service that is tailored to your target client's needs. It should match the way they work, their preferences, and their difficulties. Your clients should feel like you get them.
In your market research, you may have gotten your target client's opinion on current market offerings. Think about how you can not only solve these annoyances but add extra value to delight your client.
Step 3: Provide Add-Ons That Remove Common Causes of Failure.
What factors get in the way of your clients' success? Write down how you could help reduce or entirely remove these factors.
Simple resources like checklists or short scripts can really add value without adding to the time or cost of creating your service. It's the little things that really matter to your clients and help them to achieve their success. When they win, you win because they tell all their friends and write glowing testimonials to promote your service.
Step 4: Create Marketing Assets That Make Your Target Client Sit Up and Pay Attention.
Now that you have a product that wows your target clients, it is time to write about your service in a way that hits your target clients right in the feels. Look back through your research and see how your target clients talk. Write your marketing in a similar tone of voice.
Talk about their problems in a similar way to how your target clients talk about their problems. You'll grab their attention and help them to see the solution (your service) clearly. They'll be more receptive to your sales messaging because it won't sound so salesy. It will sound like it's coming from a friend. They'll find it easier to connect with you because you are talking their language.
Step 5: Get Your Offer In Front of Your Target Clients.
Now, you need to get your offer where your target clients hang out. Look back over your research and see which websites your target clients visit and which online publications they read. Do this for social media pages too. These are the places you should advertise.
Advertising in the appropriate places will reduce your ad spend and increase your ROI. You're not spending money showing your ads to people who aren't your target market; you're getting it in front of people who actually want what you're offering.
What Next?
It's time to start on step 1, so you can scale your business with a high-profit offer. You can even use these steps to refine your current offer and make it more effective.
Michelle Patterson is the founder of Dangerous Words Copywriting. She helps startups find their unique brand voice and apply it to their online presence. She is passionate about both strategy and execution. Her company offers cheat sheets for DIYers and copywriting services to business owners seeking done-for-you solutions.