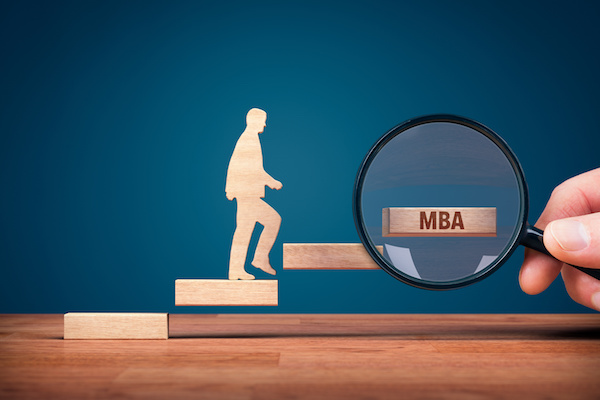 There are several types of MBA programs that you can pursue. Some of these programs are offered online, and some require you to attend physical classes. Most people are going for online MBAs due to the flexibility they offer.
Before you can choose an MBA program, you need to consider why you want to pursue one.
Reasons For Getting an MBA
There are several reasons why people enroll in management of business programs. Some people want to:
Change careers
Gain new knowledge and skills
Advance their current careers
Build a network of professionals in various fields
Your reason for getting an MBA will help you make the right decision when it comes to which MBA is best for you. For instance, if you are looking to change careers and get into HR, you might want to consider an MBA in Human Resource Management. Whether you want to get promoted in your current organization or you want to prepare for a new opportunity at another organization, an MBA is an effective way of showing that you have the knowledge to excel in your desired position.
An MBA is also a good idea for individuals who want to ascend to leadership roles and those who are planning to start their own businesses. The different types of MBA programs available can provide a solid foundation of business and leadership knowledge. An MBA is also great as an experiential learning opportunity.
Common Types of MBA Programs
There are many MBA programs to choose from. However, there are some that are more popular than others. Here are some of the MBA programs that you will likely come across in your search:
MBA in Finance
An online MBA in finance is a program that teaches topics such as management and control and investment, among others. This program will open up a lot of doors in the financial world. Upon completing an MBA in Finance, you will be able to analyze company records, maximize stock values, forecast economic trends, and balance risk and profitability. Every organization needs professionals who can maintain its capital balance. That's where holders of MBAs in finance come in. Graduates of MBA in finance programs can work in large corporations or run their own businesses.
MBA in Human Resource Management
This is another common MBA program. An MBA in HR focuses on the recruitment, management, and guidance of employees. As a holder of this MBA, you will be able to manage the workforce of an organization. Even if you have an undergraduate HR qualification, you will still benefit a lot from an MBA in HR. There have been a lot of advancements in the HR field, and companies are now using information technology in HR processes. If you want to stay relevant, you will need to learn about the current trends and techniques in HR.
Some of the key skills you will gain by pursuing an MBA in human resources management include project management skills. You will also get a better understanding of business operations. An MBA in HR will enhance your ability to understand complex regulations. Some of the programs also teach general information technology skills, teamwork, leadership, decision-making, and communication skills. All these skills are needed if you want to be competent in the HR field.
Which MBA is Best For You?
The best MBA degrees are offered by highly rated schools and experienced staff who have helped a lot of students earn their degrees and enhance their careers. When choosing an MBA, you will need to consider what's most important to you. Here are some of the things you may want to think about:
What are your career goals?
Do you want to work full-time while attending classes?
Are you planning to attend evening or weekend classes, or would you rather attend online classes?
How quickly do you want to earn the qualification?
Asking yourself these questions will bring you a step closer to choosing the best MBA for yourself. If you are looking for online MBA opportunities, you can check out programs like the Ilinois online MBA in Business Analytics.
There is no overall best MBA program for everyone. The MBA program you choose should be determined by what you want to achieve. Once you know where you want to take your career, you can then go out there and look for a program that will enhance your chances of success.