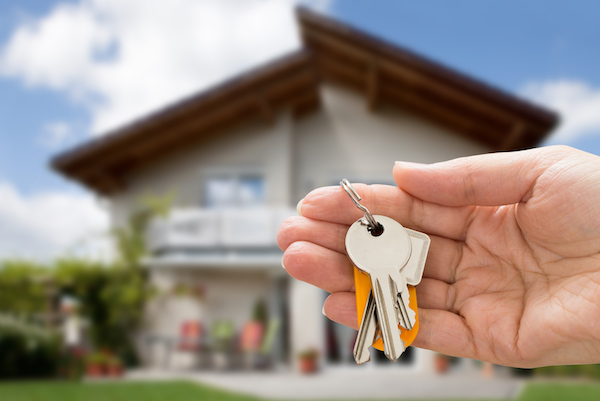 There are three major necessities that a human must quench to survive in the outside world: food, clothes, and shelter. Homes and houses give you more things than just providing a roof over your head, as it also assures your security, family connection, and holistic well-being. However, owning a home and renting a house poses different advantages and disadvantages. To make an informed decision, you must know the gist of it.
As the prices of various properties are at their peak, people are leaning towards renting properties instead of owning their houses. However, renting houses is not as good as you think, and owning your homes still has a more significant upside.
To help you decide whether to rent or own, here are five reasons why it's better to own a home than rent:
1. Long term benefits.
Owning is for the long run! Renting your house or property does not have the long-term benefits owning your house offers. You can sleep peacefully without worrying about noisy roommates or paying your monthly rent. Thus, owning is peaceful.
Having the choice to do or not do things is the most significant long-term benefit of owning your house. There are firms that offer quality houses that can help you in the decision-making process. For instance, if you live in Australia, you can always hire firms with a background in delivering quality houses, such as New Generation Homes. Their expertise in designing and structure will want you to build your own home with New Generation Homes.
2. Stability.
Owning your house is more stable! The hassle of jumping from one rental to another will cease to exist if you own your house. The advantages of stability when you own your home will significantly impact other things in your priorities, such as work environment, financial budget, and overall lifestyle. The tranquility of your setting plays a role in your stability as well.
Achieving stability starts on a solid foundation, our houses. Thus, owning your house is a step closer to grasping personal peace. Owning your house assures you that there are no more instances requiring packing things and traveling from state to state. Having your own home to settle down gives you a stepping stone that will lead to a stable life.
3. Lower Living Expenses In The Long Term.
Expenses will always have a part when you start living, a factor you cannot avoid. However, payments can be lowered, and owning your house will reduce your living expenses significantly in the long run. Paying your monthly rent requires an additional cut to your budget, and it is not practical to pay rent for the years to come.
Building your house and owning your home may be expensive at the start, but it will allow you to save long-term money. However, renting your house or apartment may guarantee cheaper payments.
It will be a liability in the coming years. When renting, you will be bothered by things like the risk of raising monthly dues, bills, restorations, and many more.
4. Sole Ownership.
Owning your house gives you direct authority! You do not have to get anyone's permission when you want to do something to your property. Do you want to paint the wall green? Go ahead; it's yours. Do you want to put up a swimming pool? Satisfy yourself; it's yours. Due to house ownership, you can move freely without worrying about being reprimanded.
Having ownership over your property gives you the freedom to do the things that you want without being under anyone's permission. Ownership guarantees you freedom, something that renters seldom get in their house.
It plays a vital role in setting your authority on your property. Thus, owning a home is much better than renting because you can keep it.
5. Business Opportunity.
Having a house you own can also mean extra cash! The prices of properties today are incredibly high, and land value does not depreciate. Holding your home allows you to earn passive income or even bag serious cash. The real estate industry is a multi-trillion business field; that's why owning your house is a great business opportunity.
For starters, you can list your house in rentals or make it available for event settings and productions. All you have to do is make your house marketable and available for these opportunities.
Owning homes and properties opens up different business possibilities which you can consider. You need to analyze and be careful with your decisions.
Final Thoughts.
Homes and houses are a lot to deal with, especially regarding whether to own or rent a property. However, with the upside of owning a home mentioned above, it would be safe to conclude that owning the house still has a significant upside. Thus, before making your decision, These inputs should always inform you about the advantages and disadvantages.