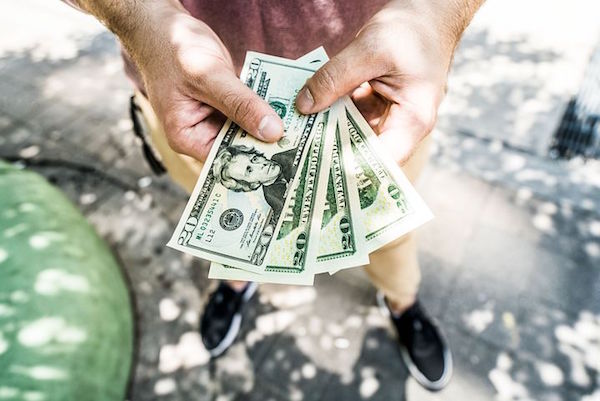 According to studies, fewer than half of people successfully keep their financial resolution, highlighting how essential it is to get off to a good start.
Here are three pieces of advice for getting your wealth building on the right track this coming financial year.
1. Be sure to keep your goals in perspective.
Beginning with an objective that cannot be achieved is a specific method to ensure one's failure. Setting a goal that is not achievable will cause you to lose all of your drive, and you will quickly return to your old routines.
Do you have any idea what a reasonable goal might be for increasing your money over the following year? What about the next two years? Five years?
Dividing your financial objectives into long-term and short-term targets might be a helpful indicator of whether or not you are on track to achieve them. Set some short-term goals for yourself that can be measured in a month.
If your financial objectives are excessively ambitious, this will allow you to make adjustments promptly. Through the course of the year, this straightforward strategy will assist you in maintaining a steady path toward financial success.
2. Develop a routine for accumulating wealth.
Make accumulating riches a routine part of your life. You should make it a daily habit to engage in activities that contribute to the growth of your wealth.
This doesn't mean that you have to set aside hours every day; rather, it might be something that utilizes a few minutes of your time but puts you closer to achieving your financial goals.
Create a daily task list based on your short-term goals, and utilize this list so that you may do something each day that will get you closer to attaining your long-term financial objectives.
Coaching on growing money every month might assist you in turning wealth accumulation into a habit. You will be able to incorporate the process of wealth creation into your everyday life in no time at all if you participate in a live monthly coaching teleconference and complete weekly email assignments.
3. Employ a Wealth Coach to help you.
You understand what a coach does if you have ever participated in a sport of some kind. The coach's role is to enable you to become a better player while also coordinating the activities of the other team members. The same is true for your financial situation when working with a wealth coach.
Your financial objectives will determine which team members you need, and a wealth coach will assist you in locating and coordinating all of those individuals. A wealth coach may assist you in formulating the strategies and moves you need to take to realize your financial objectives.
Most importantly, a wealth coach will assist you in getting the ball rolling! Many individuals are eager to increase their money, but many do not know where to begin.
Conclusion.
Consider the potential benefits that working with a wealth coach might bring to your financial situation. Don't forget once you have gained enough wealth maintaining it is another crucial factor; this can either be done by tracking or auditing. Tracking your wealth, you can use Prillionaires.
You'll gain a better understanding of your financial situation after you link your assets and liabilities to Prillionaires' net worth calculator. You should not be a billionaire to have a clear overview of your net worth. Register on Prillionaires' website to be a member of their exclusive early access program.