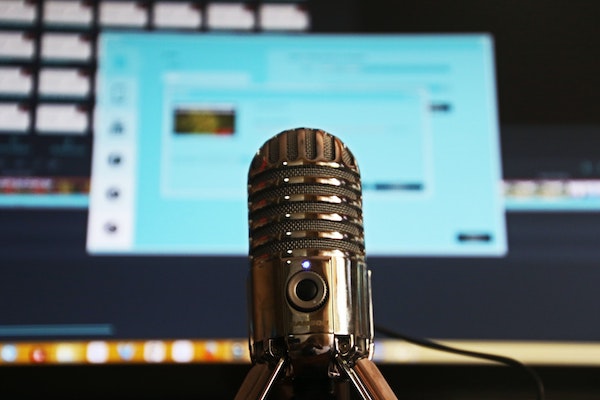 by Luis R. Díaz, Founder of Top 10 Podcasts
When most people start a new podcast, they tend to turn their focus to creating content and launching the podcast. However, there are several steps to setting up a successful podcast and numerous details you'll want to track as you get going.
If you want to generate the best results, the following steps should be on your radar:
Nailing your hook and concept for the "perfect listener avatar"
Packaging and Naming Your Show
Launching the podcast with the right categories selected
Generating traffic for the podcast quickly
Getting listeners to stay & ascend
Keeping track of these details will give you the best possible start in the podcasting world and keep you on course for continued success. However, each of these steps needs to be executed in a way that maximizes your exposure and the interest of your intended listeners. With that in mind, how can you ensure that the content you present generates interest and pulls in the listeners who need to hear your voice?
Let's look at a few details that, when executed precisely, can be the difference between talking into the void and getting your message out to the masses.
Think Outside the Box.
Honor your own ideas instead of trying to duplicate someone else's style and content. You have a unique voice and point of view that you know needs to be heard; otherwise, you wouldn't be starting a podcast. There is no place for the status quo in podcasting. With that in mind, you'll want to tap into your creativity when considering your content and the angle from which you plan to present it. You will never go wrong by being genuinely you.
Make Sure Your Podcast Aligns with your Goals.
There are a few questions you should ask yourself to help you focus your podcast. Why have you decided to start a podcast? Are you using it to promote another business, or is the podcast your source of income? What are you hoping to convey to your audience? Having a clear understanding of your goals will help you hone your content to align with your objectives. Make a list of what you hope to accomplish and consider how your ideas and plan fit together to achieve what you want.
Give People the Opportunity to Discover your Podcast.
Capturing an audience can be the most challenging part of building a podcast. There was a time when you could grow a podcast audience through social media; however, that's no longer the case. Over the past several years, the competition has become fierce, and sites like Facebook and Instagram are no longer your go-to for finding dedicated listeners. So, while you should use social media to build awareness, don't expect it to pay off in engagement.
So, what's the alternative to social media? Paid advertising. Though this may not be the advice you were hoping for, paid advertising is the best way to build your brand and listener base. Paying for promotion doesn't mean you have to break the bank, though; there are plenty of advertising plans you can take advantage of that will fit any budget. With a small investment in yourself, you can gain access to the listeners you deserve.
One of the best advertising opportunities out there right now is through Podcast Addict. Podcast Addict is an app for people who love podcasts, and you can advertise with them for as low as $25 per month. This type of advertising will move your podcast to the top of the list as people search the app for the content they want. Though it will show as a paid promotion, it will undoubtedly bring your podcast to the attention of those who want to hear what you have to say and help you build an enthusiastic base of listeners. The bottom line is that paid advertising is the best way to skyrocket your podcast to success.
Luis R. Díaz is the Founder of Top 10 Podcasts. He is also the author of How to Get Your First 100,000 Downloads in 100 Days. He has experience working with clients from a variety of industries, including entrepreneurs, venture capitalists, thought leaders, Olympic medalists and NFL athletes. For more information about Luis, check out his website, Podcast Domination. To book a consultation, contact him through his booking link here.