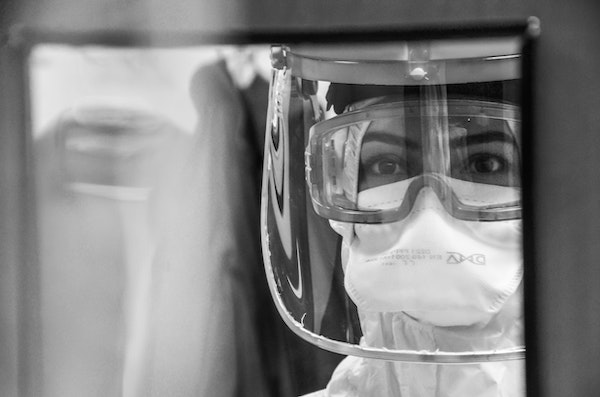 Data from the Health and Safety Executive (HSE) reveals that 441,000 people sustained an injury at work in Great Britain in 2020-21. And the consequences of these injuries can be vast and varied. They can affect the employee's physical, mental and financial well-being – the latter can be especially problematic if they are unable to return to work.
Meanwhile, the business can suffer major reputational damage and could be at risk of legal action if it was found to be negligent in its duty of care to the employee. There are various rules and regulations about what a company must do to ensure the safety of its staff, and this includes the provision of appropriate and high-quality personal protective equipment (PPE).
This is especially important in the construction industry, where work often involves the use of tools, the handling of potentially harmful substances and the operation of heavy machinery. Any PPE should be CE-marked, but what exactly does this mean and why is it so important? Read on to find out more.
What does CE-marked mean?
CE is an abbreviation of the French term 'Conformité Européene', translating to 'European Conformity'. If a product is CE-marked, it means it adheres to the health and safety standards set out by European law. The requirements will be slightly different depending on the product. For example, PPE such as workwear will have to meet a different set of criteria for medical equipment or electronic devices.
What PPE is CE-marked?
Anything that is launched on the European market will need to be CE-marked before it can be widely distributed. So, the likes of boots, high-visibility clothing, masks, ear protectors, hard hats, goggles and gloves will all have to comply with the legislation. It extends to tools, too.
How you can spot low-quality PPE
If any PPE is missing a CE mark, that could be an indication that it is not of sufficient quality to comply with the required health and safety standards. Other signs could be extremely low price points, which may suggest it has been made from cheap material that is not fit for purpose. It may also be uncomfortable to the touch and be unable to stand up to the daily wear and tear of life on site.
What are the possible consequences of sub-standard PPE?
If PPE is not CE-marked, it should not be used because it may be unable to do the job it is designed to do. A sub-standard hard hat, for example, may fail to protect the wearer from suffering a serious head or brain injury if struck by a falling object. The long-term consequences of these occurrences can be significant, so it's vital that all workers only use PPE that has been thoroughly assessed and meets the required standards.
[Photo by Ömer Yıldız on Unsplash]