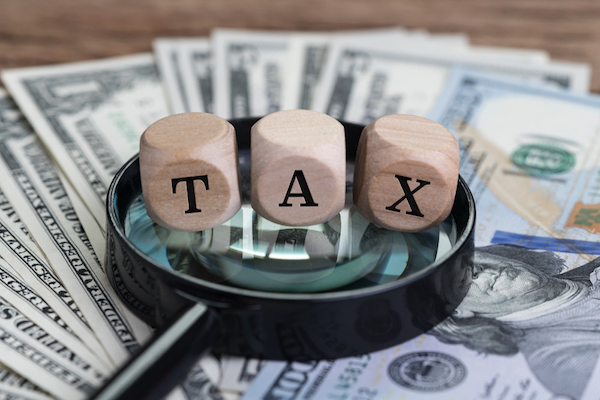 If you have decided to take help from tax relief companies, then you should be mindful of fraudulent companies. Various organizations let you dream of zero taxes or show you fake ways that you can settle your debts with the IRS in pennies.
The attorneys and consultants of trustworthy companies like Coast One Tax Advisors will show you every possible way to lower your taxes. They will never show you wrong or impossible ways.
Most of the time, the fraudulent business usually gets banned from the government, but they come back with a new name after a few months. You should be aware of such companies.
Therefore, we have brought you a few tips to consider that will let you easily identify these fraudulent companies.
Tips To Avoid Tax Relief Scammers
You should follow the following points to avoid swindlers and handle your tax relief case to a reliable company.
1. Look For Company Credentials.
Always request a tax attorney's credential when dealing with a tax relief company. A company's validity can also be determined by looking at their license. An honest business will never inquire as to why you are requesting their credentials and provide you with their NAEA (National Association of Enrolled Agents), the NATP (National Association of Tax Professionals) credentials or show you their BBB rating.
Furthermore, you have the right to investigate the company's reliability before entering into a deal with them. That's why you can check company's resources at Rip Off Report and Trustpilot
2. Don't Trust Blindly.
When taxpayers approach a tax relief firm, they usually trust them blindly. The main reason behind their blind test is their lack of knowledge about legal matters.
Therefore, whenever you are in tax debt, search thoroughly on your behalf to see what IRS relief doors are open for you? How can you become eligible for them? What are the application fees and their process? After doing your research, consult the tax relief firms then. If you get unexpected offers from such firms, leave them immediately.
3. Look For Fake Offers.
If a company shows you ways to get rid of your hefty taxes without paying pennies, then avoid such companies. There is no such loophole in the IRS system. The IRS never offers such relief and won't let you go free without paying your entire debt. You get relief from the IRS in a few circumstances, such as natural disaster or illness. Otherwise, you have to pay your taxes in installments or within a fixed date.
4. Avoid Money-Back Guarantee Offers.
Always keep in mind that it's totally up to IRS officials whether you will get relief in your taxes or not. If they decide that you are not eligible for relief, no other firm can let you get that. Therefore, if a tax relief firm is offering you a money-back guarantee, you are simply wasting your time if you won't get tax relief and are dealing with such companies. Such companies are totally a scam. There are chances they will simply disappear after taking a hefty amount from you as their fees.
5. Don't make Advance Payments.
If a company asks you for a fee in advance, then it's totally a scam. The government has banned relief firms from taking the upfront fee before solving a case. Therefore, no company should ask you for an upfront fee. If a firm is asking you for such payments, then it's for sure they will simply vanish after taking your money.
6. Read The Contract Properly.
Before signing a contract with tax relief firms, read it properly. The swindlers will tell you that you need to pay a one-time payment while this payment will be limited for a few services on the contract. For additional assistance, you need to pay again constantly.
That's why it is suggested to check every point and make sure whatever the firm representatives are saying is written on the paper.
7. Look for Tailored Plan.
For every case, there is a different relief plan. If a company is offering you a one-time plan to every customer, beware of such companies and don't owe back taxes help to them. Either the company representatives are not experienced, or they are totally scammers. They are just getting your money and won't even forward your case to the IRS.
8. Beware of Swift Relief Plans.
The IRS back taxes do not get settled swiftly. You have to wait for months or even a year to complete the process and get a relief package. If a tax firm gives you a fixed date of the next few days about your tax settlement, stay alert. These companies are not solving your case but making you close to bigger problems.
9. Promise Of Accepting Every Case.
The IRS does not provide relief easily. There should be strong evidence that you are eligible for a certain program. If you have no such evidence and a tax relief firm accepts your case, these firms are fake. They only accept every case, so they may ask you for payments later on.
10. Asking Your Financial Information On Not Secured Platform.
If a tax relief company asks you about your current financial status on the phone or any other insecure platform, you should avoid such companies. There are chances that these companies might use your information against you and then blackmail you later on.
A reliable company will always provide you a secured platform to let you share your personal information.
So, stay alert before approaching any tax relief firm and always inspect their every activity. If you find any doubt leave the company immediately. If you mistakenly handle your case to such fraudulent firms, remember your time will be wasted, and you will have to face the worst consequences from the IRS.