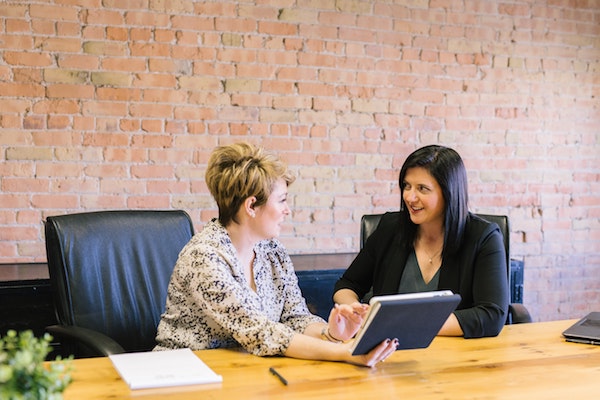 by Barbara Bell, author of "Flight Lessons: Navigating Through Life's Turbulence And Learning To Fly High"
The percentage of women who hold leadership roles in business, higher education and government grows with each passing year – sometimes dramatically, sometimes incrementally.
But every gain holds the promise of more gains, as young girls see opportunities previous generations didn't.
Each of us stands on the shoulders of all the women in our chosen professions who have come before us, who have blazed a trail. Others have done the hard work, and we must too. Throughout my career, I learned many deepening skills of leadership and was privileged with many opportunities to lead.
But businesses and other organizations can do a much better job of helping women reach their leadership potential. And March, which is Women's History Month, is as good a time as any to get started.
Here are some ways organizations can develop better leadership programs for women include:
Provide mentors or a support system.
Certainly, a mentor can guide and advise those emerging leaders in an organization, which is valuable in and of itself. But it goes beyond just having someone who offers guidance. It's important as women are developing their leadership skills to have someone in their corner.
When I was an instructor at Navy Test Pilot School, I worked for a Navy department head, Commander Dave Kennedy, and a Marine Corps Commanding Officer, Lt. Col. Bob Price, who did that for her. Both of these leaders supported my work and, more broadly, helped expand the roles of women in military aviation.
Allow them time to grow.
Too often, people think they need to have everything figured out before they take the risk of heading down a new path or beginning a new opportunity. But organizations can help women grow as leaders if they free them of this idea.
Women need to understand that, as you become more senior in your leadership, you should let go of the notion that you have to know everything. They also should understand that as their leadership responsibilities grow and become increasingly more complex, they should become comfortable being more of a generalist. One way of growing in leadership is to rely on those who work for you as the specialists and lead them in the direction you want them to go.
Encourage, don't discourage.
It's easy to point out obstacles someone faces and to express doubts about their abilities to overcome those obstacles. Avoid that temptation. I recall a career manager in the Navy who suggested my record wasn't strong enough to get into Test Pilot School. Fortunately, I didn't let him dissuade me. By that point in my career, I was so used to the naysayers that I was not fazed.
But it did affect my approach when she became a career manager later herself. She vowed never to discourage, but only to encourage those she worked with.
Understand that women leaders can be role models for others in the organization.
In flight school, I became a role model almost by default because I stood out as the only woman in her Naval Flight Officer class. My calling to leadership included the privilege to be the example. Other women who assume leadership roles have the same opportunity and privilege. And having role models who inspire others is good for any organization.
For anyone, rising to the top takes hard work, endurance and persistence. You have to be in it for the long haul. But whenever we create forward motion in our lives, we generate the lift that will take us to new heights.
Barbara Bell, author of "Flight Lessons: Navigating Through Life's Turbulence And Learning To Fly High", was one of the first women to graduate from the U.S. Naval Academy and the U.S. Naval Test Pilot School. Now she wants to empower the next generation of female leaders.