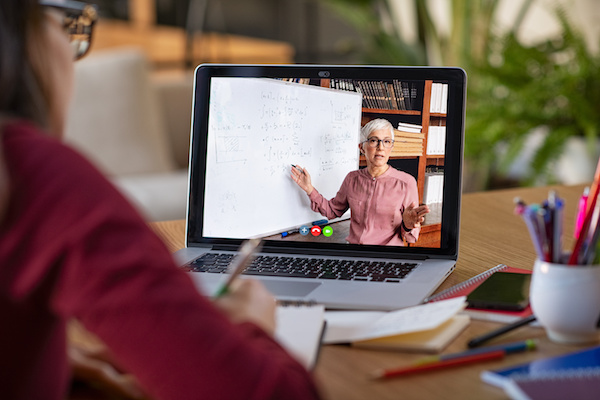 The digitization of the world has made it clear what the future of learning will be. The e-learning industry is most often peaked at online selectable levels and diverse courses. The use of electronic technology and media channels is just the beginning of what can be achieved through an efficient learning plan. And because there are no physical barriers that limit the scope of development, we can only imagine future innovations.
Enter Learning Management Systems (LMS).
Here are the benefits of the best LMS that can help explain the rise of e-learning fame and emphasize its functions.
Flexible and  accessible.
The first and most important aspect of e-learning is the ability to overcome physical barriers with general face-to-face education. Anyone who wants to learn can access the material online via the Internet wherever they are. Absent lessons can be revisited and rescheduled at the time that is most convenient for the learner.
Students can choose their own pace for the course. It makes LMSs much more efficient and satisfying for learners who do not feel unnecessary stress in the course.
Cost-Effectiveness.
Institutions can save a lot of money because they don't have to use physical classrooms to accommodate the entire community of teachers and students. Similarly, e-learning only requires the internet and learners can easily learn through online courses, so students do not need workbooks or perhaps commute to more remote institutions.
Setting up an e-learning platform requires substantial investment, but in the long run, this investment can save you a lot of money. Once the platform is organized, courses and modules are created, it can also be reused and updated over time.
Individual Learning.
Every student has his or her learning style, and the types of methods that work for one learner can be very different from those that work for others. In the classroom, it is difficult to improvise in a way that is useful to everyone, but e-learning allows students to engage in learning in a very personal way.
Learners can personalize and customize their learning, from choosing a particular topic or course of interest to choosing the learning environment that works best for them. Student-centric e-learning techniques not only inspire learners to keep trying but also help keep them motivated.
Many tasks can be automated.
The integration of an LMS allows L&D teams to automate many repetitive and routine tasks. From CRM systems to video conferencing platforms, there are numerous LMS integrations available in the best LMSs. All of this contributes to the L&D team's ability to automate many of its processes.
When attempting to access data from multiple systems, the backend developer only needs to log in once rather than individually. Many tasks are now automated, which saves time and effort. It can also help you and your instructor keep track of course sales and identify customer service problems.
Resource Scalability.
An important feature of the best LMSs is that everyone involved in the course does not have to be in the same room, so it is easy to choose from a course or a good teacher to learn from. All students can choose from a much wider range of courses to acquire knowledge without having to think about physical limitations. 
Upskilling.
With eLearning, it is easier for working professionals and others to try and gain more skills in the middle of a busy working schedule as well. They can try and advance in their careers and grow, this is why many companies and businesses themselves offer various e-learning programs for employee training and enhancement.
With self-paced learning, learners can choose their speed and time to begin and continue a course and gain more qualifications. These can be used to grow further in life and open up many more opportunities for better jobs and promotions.
Collaboration is encouraged.
Integrating your organization with the best LMS enables teams to collaborate more effectively. The integration with the video conferencing platform creates a welcoming environment for interactive and engaging learning events. The new calendar can be used by team members to keep track of new tasks and meetings, keeping everyone on the same page. By doing so, we are creating a one-stop social environment in which everyone can participate and learn effectively.
Conclusion.
Elearning provides a cost-efficient, flexible and mobile source of learning opportunities along with a learning method that is innovative and inclusive through easy video, gaming, and audio incorporations. The best LMSs introduce new features regularly. Each integration provides several benefits to your organization. As a result, integrate your existing systems with the best LMSs to maximize your profits from the ever-changing technology.