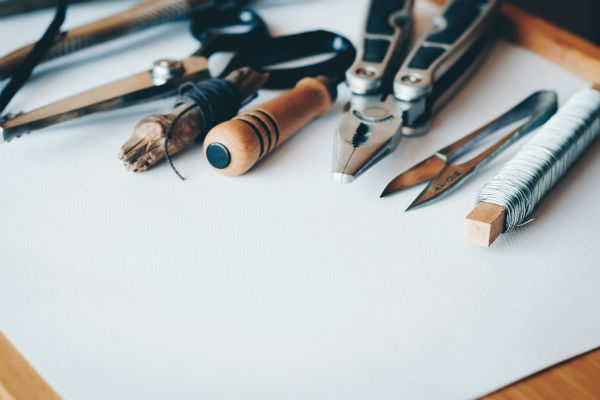 Becoming your own boss: it's a big dream for many. And if you have skills in a particular trade, it might be more achievable than you think.
There are around 5.5 million small-to-medium businesses in the UK, many of them setting out solo as contractors.
If you've been thinking about setting yourself up as a contractor, here are a few things you'll need to consider first.
What to consider before becoming a contractor
The biggest consideration before ditching full-time employment for life as a contractor is a financial one. Are you going to be able to make a living without a guaranteed salary?
It's always smart to line up some jobs before you do go it alone, as well as make as many contacts as possible in your industry so that you don't miss out on opportunities for future work.
Becoming a contractor will also lead to an increase in your personal admin. For example, filing tax returns on your earnings and keeping track of your own schedule will have to become second nature.
Benefits of becoming a contractor
Set your own schedule: It doesn't get much more flexible than this! You decide your working hours and when you take time off, and your pay won't be affected because you decide how much a job is worth.
Keep profits for yourself: You've knuckled down and got the job done so you'll keep the spoils – minus whatever the taxman is entitled to, of course.
Only take on the work you want: If you maintain a steady stream of clients, you'll be able to cherry-pick the jobs that you want to do the most, or the ones that will pay you the most.
Drawbacks of becoming a contractor
No benefits: Company cars. Sick pay. Employment protection. Holiday pay. Dependants leave. Forget the lot of them. If you're not working, you won't be earning.
Less security: If a client doesn't like a job you've done, they might renege on a contract or demand a refund. This is particularly prevalent in trades. A robust electricians insurance policy will offer you protection if your income is affected, but there's no substitute for a job well done in the first place.
More pressure: Working for yourself is especially taxing mentally – even more so if you are providing for a family. Making sure that you plan properly and build up a solid client base before going it alone can help to ease this stress.