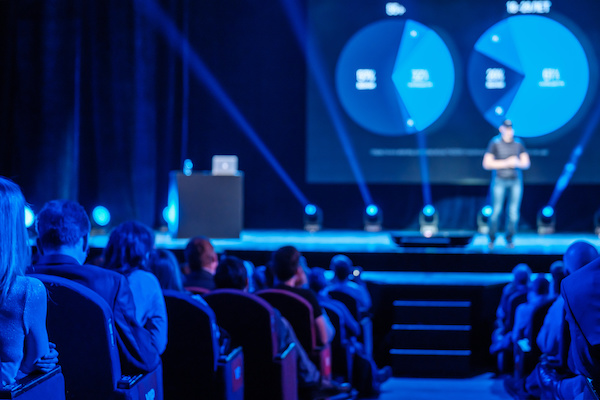 If you're looking to hire a celebrity host for a specialty event, you may be hesitating due to the enormity of the task. Luckily, finding talent is easier than it may seem, especially in an age of stratified celebrity-status and the presence of influencers and streamers. Ranging from internet searches to hiring apps, to new social media platforms, there are plenty of ways to approach hiring famous people.
Here are some great places to look to find celebrity hosts for your specialty events. 
1. Internet Searches.
The most basic search tool possible: search engines like Google, Bing, Start Page, DuckDuckGo, and the endless list of smaller engines can provide you with instant results in a hierarchy that will align with your preferences to book quality entertainment. Depending on your budget, you can search far and wide, or locally. You can also search on social media using hashtags to find both new and famous acts. What does your budget allow for? That's something you'll need to have in the front of your mind as you draw up a preliminary list.
2. Hiring Apps for Entertainers.
In our new age of social media and apps, there are innovative ways of discovering talent of all kinds. There are even apps that list entertainers for hire that you can peruse to look for talent to book. Celebrities like Cherie Johnson are listed on specialguestapp.com, a brilliant new platform with a mission to make it easy for anyone in the USA to hire talented local entertainers for events of all kinds: weddings, corporate events, fundraisers, private parties, and more. There are other apps of a similar variety as well, that streamline the process of hiring guests of high social status for events like conferences, shows, and more. 
3. Twitch.
Looking to draw in a younger crowd?Twitch is an American video live streaming service that focuses on video game live streaming, including broadcasts of esports competitions, in addition to offering music broadcasts, creative content, and "in real life" streams. It has created a new era of internet celebrities that are uniquely accessible when it comes to reaching out for event hiring. Utilizing twitch and other social media platforms is a great way to include the 18 to 35 demographic in your event audience. Events that have something to do with gaming would benefit from guests found on Twitch.
4. Instagram.
Instagram is an American photo and video sharing social networking service that allows users to upload media that can be edited and organized by hashtags and geographical tagging. The platform has grown immensely popular with both indie and mainstream celebrities in the past five years. Some even include their business contact email in their profile biography. Another unique aspect of this social media platform is that it is used by a wide range of celebrities, including musicians, artists, fashion designers, business owners, models, streamers, internet personalities, politicians, activists, and more. No matter your intended audience, you are likely to find an excellent celebrity host on the platform.