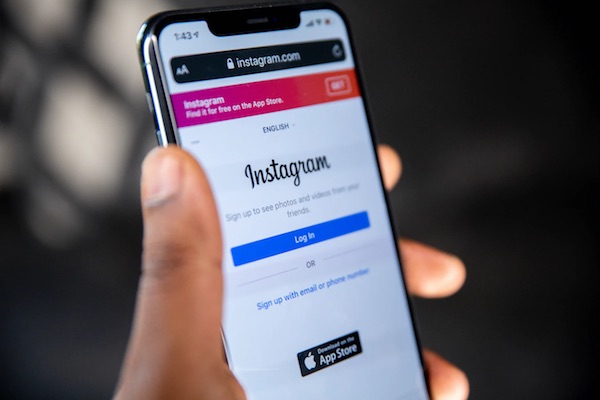 Instagram is not just a new social media platform where teenagers can post their OOTDs or a diversion for them. This photo and short video posting site is a great platform for marketers to establish their brand well and for outreach, too. According to the site, Instagram has nearly around 500 million active users every month.
This figure includes one-fourth of the total population of America and a growing number of individuals globally. All in all, users hit "like" for around 4.2 billion posts daily. With these figures mentioned above, it's unsurprising for brands to use Instagram this year. The ultimate question is, will you be one of those marketers?
If you're planning to be one, you need to have an answer to these FAQs:
What does it look like to have an excellent B2B campaign?
What are the best practices for your B2B campaign to succeed?
Can this work on my dental practice website?
Instagram is no longer just a social network. It's the most powerful marketing tool that you can use to grow your dental business. But how do you get people to check out your profile and products?
To answer that, we cited tips and tricks that can help you in empowering your brand using Instagram. You can also visit https://hip.agency/ for more Orthodontist Marketing ideas.
1. Try understanding the platform thoroughly.
You as a regular person living in this world surely know that Instagram is not Twitter nor Facebook. Of course, that's pretty obvious. But a wise marketer knows that even if these social media platforms are interchangeable when it comes to content marketing, it won't translate well. Check their differences.
Twitter requires conciseness but may still depend on what is on a particular tweet. In Facebook, marketers are free to be more voluble as they may use, text, and videos to market the features and benefits of their products.
However, in Instagram, you can only believe this principle: Pictures are the way for your brand to sell. Yes, you may add a caption under the image, but the text is not the focus of the post. For you to make sure of your B2B campaign's success, you need to ensure that what you're posting is something compelling. It should have a captivating visual appearance.
In line with that, marketers (like you) should have a well-thought plan of what will be the tone and approach of the account before publishing a post. After all, careful planning and data curation are two crucial steps in guaranteeing your brand's Instagram success.
2. Know the limitations.
It is necessary to know Instagram's set of limitations. The most important one that you need to take note of is that no one can click the hyperlinks included in your caption (they are in plain text when you post them). What that means is that it cannot send someone who reads and even clicks the caption directly to your website.
Then, you may be asking, "What can I do about it?" The hack here is to include the link in your bio instead of posting it in the caption section for you to route them to your website. Let's say you want to increase the traffic of your site; it ensures that anyone who clicks the link will have no choice but to visit your site. Easy, right?
It would also be great to relate the content to the bio of your profile now and then. If you're thinking of something to share that you know would draw the attention of people, let the caption speak for the post itself.
It's also worth remembering that Instagram encourages the use of hashtags. For your followers to find your posts, it is best to include related hashtags in the text. Also, it's advisable to use hashtags on your website too.
3. Post perfect pictures.
Several businesses have already established their mighty names on Instagram. These big brands successfully captured the interests of the public by posting content that brags great story line and of course, publishing perfect images related to their business.
According to Distilled, it's important to forget the idea of using Instagram as a platform to make sales solely. Instead, marketers should see it as a platform where they can showcase what the company is passionate about doing.
Posting a picture on Instagram does not require equipment for professional photography. As a matter of fact, a smartphone will do as long as you have the willingness to learn how to take a photo of a beautiful spot with the proper lighting, then you're good.
Takeaway.
Indeed, Instagram offers a unique yet useful platform in looking for solid opportunities for any B2B campaign. However, for you to achieve your primary goal, you need to learn to apply these three tips mentioned above. By doing so, you're making sure that you're one step ahead of your competitors.