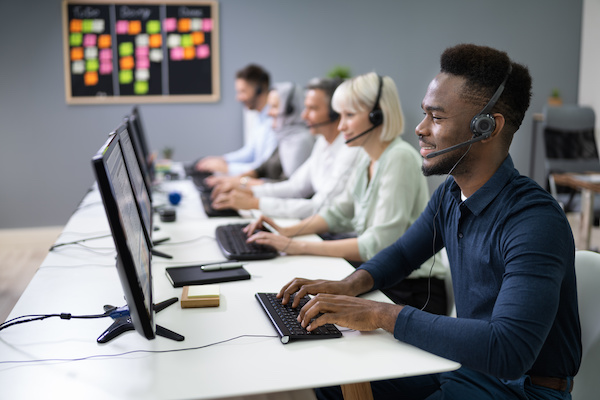 IT support is one of the most important aspects of business for any company, and yet it is often the one area that people are most quick to overlook. Recent statistics from the UK that the demand for skilled labour was very high in the second half of 2021. As we enter the new year, it is likely that many businesses will be looking out for skilled IT support workers to take onboard – but why might that be in particular?
An Employee Market
Unfortunately, due to the Covid-19 pandemic, job vacancies have increased exponentially, and as a result there has been a very high demand for skilled labour. Experience in technology and IT is consistently being cited as one of the most desirable traits among employers. If the demand for IT and tech experience is so high, then why isn't all the tech talent currently in employment? In some areas, demand is higher than others, for example in London IT Support is in high demand and the need for technicians and IT experts is very high. The other side of the coin is that IT and tech professionals are becoming more and more selective about the jobs they apply for, and also the types of companies they want to work for.
Tech Investment
With this demand for IT Support talent at a high level, what do employers need to be doing to attract that talent? The simple answer is that they need to be taken a greater interest in their company's IT. Historically, many businesses overlook their IT – the idea of an underfunded and under-appreciated IT department is a classic trope in popular culture, but with our reliance on technology steadily growing, it no longer makes sense not to accommodate those experience professionals who support that technology.
What is more, for many companies, technology can be a significant decider on the success of their business compared with their competitors. Implementing the right type of technology can make a huge difference on how well a business does, because it can greatly improve efficiency, help with discovering and pursuing new opportunities, and it can make a business more resilient to cyber attacks and other forms of risk (such as with disaster recovery).
What is more, employers may not realise they are repelling IT talent due to their lack of investment in their own technology stack. If it looks like your business doesn't take much of an interest in its tech infrastructure, then any potential hires may feel that they themselves would not be appreciated in your business compared with other businesses.
Attracting IT talent is not just about offering good wages and attractive benefits, its also about understanding the importance of technology and its role in your business.