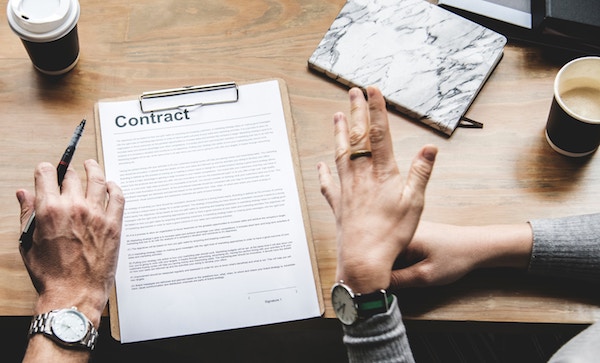 Most people have been comfortable doing their shopping online for a decade now and many are just as comfortable doing their banking entirely online. We pay bills online, make friends online, learn new skills online and a few of us even fall in love online. And yet for the longest time some industries and sectors seemed almost internet proof for the longest time.
The law, for example, didn't seem to be in any rush to get itself a new '.com' home as clients seemed perfectly happy with the status quo of attending a lawyers office and paying exorbitant hourly rates to see them. However, as of fall 2021 that trend is finally bucking, clients are apparently ready to trust in a digital attorney and the online legal sector is really beginning to give the traditional game a serious run for its money.
Can You Even Do Law Online?
Ok so I do understand why it took so long for the online legal industry to get out of the starting blocks. Legal services are very sensitive and getting it right can make all the difference between somebody going to jail or walking free, or it can mean a business being sued for all it's got, or winning a huge damages award. And then of course there is the confidentiality element of it – clients tell their lawyer things they only otherwise tell to a shrink,  a priest or a late night cab driver and understandably do not want that stuff being sent over imperfect connections or stored on fragile, hackable servers. It is for all of these reasons that the public was lukewarm to the idea of online law services.
However, the truth of the matter is that a lot of legal services are pretty straightforward, boringly uncontroversial and numbingly insensitive. A good chunk of what a lawyer does is box ticking, form filling, boring paperwork that more often than not is actually passed on to an unqualified legal assistant to deal with. Take wills and affidavits for example, lawyers see these as easy money and quick cash which often enough goes straight into the Friday night beer fund.
Therefore, there is actually rather a lot of legal work that can easily and effectively be done by online legal services.
Let's take a look at some of the hottest online law start ups and the various legal services that they can offer.
Rocketlawyer.
The San Francisco startup Rocket Lawyer was formed in 2008 as one of the first online will maker sites – its first ever online document was a simple will template. Since then it has expanded its library to include over over 1000 legal documents including simple property tenancy agreements all the way to step by step instructions on company incorporation and setting up LLC's.
Rocket Lawyer has recently secured a whopping $223 million in funding and is expanding into other areas. One particularly exciting innovation is their forthcoming app which lets members of the public upload possible "evidence" of criminal offences to a central server where they will be reviewed by a lawyer – the inspiration behind this was the unanswered abuse of police authority that founder Charlie Moore feels is part and parcel of American life.
Nolo.
Nolo pride themselves on offering "America's Number 1 Estate Planning Software" and like Rocket Lawyer, began life offering online wills and estate services. Whilst they do not boast the same extensive library as Rocket Lawyer, they do wills and estate planning very well and for very reasonable rates.
Dispute.
Dispute, a San Francisco based startup, helps to file small cases online, in 10 minutes or less. They also help with creating demand letters or generate court paperwork online. Visit
getdispute.com
.
Farewill.
Let's say you make a will and leave everything you own to your beloved cat but then one day you find out your sneaky little feline critter has been cheating on you and lapping up milk from your neighbour. You may well now want to change your will and make sure that treacherous cat gets nothing!
Well, normally you would have to write a whole new will to supersede the previous one. However, with Farewell you can simply log in and amend the existing one. It saves time, money and peace of mind.
Notarize.
I previously said that affidavits are often viewed as money for old rope by lawyers who can do them in minutes with their eyes closed. Well, Notarizing documents also falls into this category too and is a simple routine task which is far more expensive than it should be.
Enter Notarize. The service uses its technological interface along with real human lawyers to get your documents notarized digitally and fast. It's even available on android and iOS.
Avvoka.
Operating a slightly different model, Avvoka focuses on catering for the legal industry as well as business. Their cutting edge cloud based system can help lawyers or business people draft documents, edit them and store them.
Whereas most online legal services offer set templates, this Avvoka offers a more bespoke, interactive service. This is great for professionals with a bit of experience who need some extra support but it is not recommended for lay people
Casetext.
Did you know a lawyer spends a good chunk of their time "hitting the books" and researching relevant case law? This research can be time consuming which means it is money consuming for their end clients.
Casetext uses its extensive library, a simple search tool, along with AI technology to make that research faster and more comprehensive. The startup was formed by a team of former litigators so Castext has been designed by, for and with the people who need it.
The Final Judgment
Make no mistake, there will always be a place for traditional face to face lawyers. The profession is an old one and has survived the ages. If you are facing criminal charges, going through a messy divorce or are entering into high value litigation, then you will still need to retain and meet a lawyer (and pay for one $$$). However, for most of us, our legal needs can largely now be handled online saving us a lot of time and expense. Until next time, adjourned!