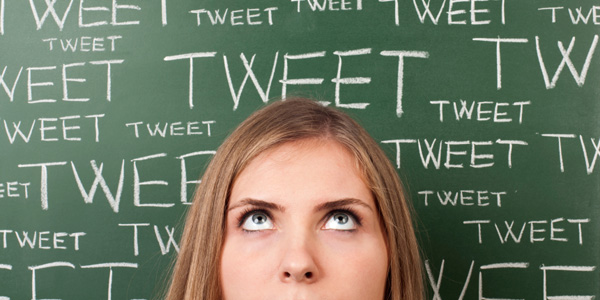 Whether you're the latest business owner in town looking for the best way to spread your brand name; or you could be in the market to widen the scope of your reach, several marketing strategies exist and could be varied, but one thing is for certain, you need a social media strategy.
We've seen people utilize Facebook and Instagram to the absolute peak of their social media prowess, but ever thought of how you make use of Twitter to market your business? If the answer is no, read on to find out about the world of Twitter marketing strategy.
What Is Twitter Marketing Strategy and Why Is It Important?
Twitter is one of the most popular social media platforms out there. Over a quarter of a billion users visit the platform on a daily basis across a host of various nations. And what's more? Over 500 million tweets are sent daily so regardless of Twitter not being the most popular, it's definitely not an easy platform to market on.
So What Is Twitter Marketing Strategy?
Twitter marketing strategy is an intricate plan to create, publish, and distribute content for the target audience through the social media platform. The aim of this content creation and posting is to attract new followers, acquire more engagements, work with twitter influencers, reach newer and wider audiences as well as improve brand name, and most importantly, boost company revenue.
Now, the real question is "Why Twitter"?
Knowing the advantages of utilizing this gold mine is vital for putting sufficient effort into creating the best Twitter marketing strategy. So here are a few things worth taking notes of when it comes to marketing on Twitter:
You have the ability to expand your reach to a broader scope of audience.
It is free to create and use an account.
You can easily create, share, and promote your ad content.
Customers can interact directly with your brand ensuring quick customer service.
Can be used as a tool for staying updated with the latest trends, competitions in the market, and learning new methods of company improvement.
Now that you've discovered the huge potential that lies within marketing on Twitter, it's time we got cracking on the different tips and guides for Twitter marketing strategy.
Guide to a Successful Twitter Marketing Strategy
If you've come this far, then you're already aware of the useful tool Twitter can be when trying to market your business. But, it's not all easy to come up with the right strategy for using this tool to sell your brand.
But that's what we're for, to make things easier for you. Following through this guide is sure to provide you with the necessary know-how, but you still need to put in remarkable effort, have a well-organized team of marketers, and a good sense of social media market judgment for this guide to be truly effective.
1. Create Your Twitter Account.
This is the most basic, yet most important of all the steps in this guide. It's very easy to create a Twitter account as the steps are easy to follow. But, the real million-dollar move when creating your Twitter account is coming up with an exciting account.
If you want to stay relevant on the bird app, you need to create a profile to match. This means your profile should be uniquely branded and customized so when customers view your page, they're immediately bought over.
To do this, you need to be creative when it comes to deciding your Twitter handle. It has to be your brand's name to make customers aware of your presence on Twitter. Your profile picture and header should also be unique to your company's brand.
Your bio should be as well thought out as you would normally think of when coming up with a Meta description for search engines, and don't forget to add a link to your website.
2. Keep Track Of Your Account.
This involves taking notes of valuable information about your Twitter account/accounts. Such information includes the engagement rates, number of followers as well as rate of follower growth.
You will need to set up a team of data analysts to better curate this info. Performing regular audits should be the bread-and-butter of your Twitter marketing strategy to ensure effectiveness.
3. Promote Your Content on Twitter.
Welcome to the main event. The essence of this guide is to show you how to effectively promote your brand on Twitter. And for effective brand promotion, you need effective content promotion.
Ever scrolled through Twitter and you came across a post with the tag, "sponsored post"? This is the best and most sure-fire way of reaching to your customers and prospective customers. This is because your tweets become very discoverable and can reach a wider audience in shorter time.
There's also the option of using Twitter ads. This way, you can let loose creatively and use multiple tweets to strike your point. This is great for growing your follower base and increasing engagements.
4. Get Verified.
This doesn't just make your account more relevant, it also makes customers know what account to search for when they need to reach out to your brand. If your company size and customer community is large enough, you should consider getting your profile verified.
5. Work on Follower Growth.
One of the most important things to do on Twitter is ensure a steady increase in your follower count. Why is your follower count so important? It's very simple; the more organic followers you acquire, the more engagements your page is going to get.
The more customers engage with your Twitter page, the higher the chances of your posts popping up on the feed of friends of your followers, leading to more audience reach, and eventually more customer conversions.
In Conclusion.
Social media is the cheat code of brand marketing. When following the path of effective brand promotion, Twitter marketing provides an exciting shunt for reaching your company goals; be it the boosting of your company's name, growing your followers community, or improving product sales.