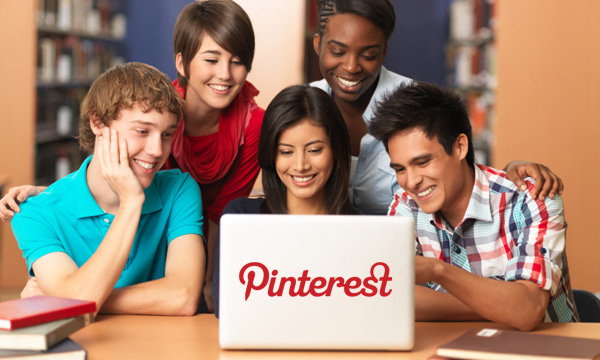 by Christina Ross, president and marketing director of Silver Frog Marketing
Pinterest is a social media platform inviting visitors to find inspiration. They share ideas by pinning images and connecting with other users by re-pinning their images and ideas on other sites all across the web.
So many online marketers are missing out by failing to incorporate Pinterest into their marketing strategies. Read on to find out how you can use this platform to build your brand, maximize your page space, build traffic, and develop loyalty among your followers.
How to build your brand with Pinterest
Pinterest can tell your brand's story with pictures. Platforms such as Instagram, Facebook, and Pinterest have steered the internet increasingly toward graphics.
When you build your Pinterest board, you're creating a picture portfolio. You're building a visual representation of the things you love. Take time to consider how to demonstrate who you truly are and show your expertise. The images you choose should both entertain and inspire your followers.
First and foremost, build a brand centered on your passions. Then you can leverage that brand to create actionable pins to drive traffic to your website and products.
Don't miss an opportunity to share your brand. With each pin, tastefully include your logo and website.
How to gain increased visibility by maximizing your Pinterest page space
Your followers re-pin images of the things they want. Consider how you can make your Pinterest page a portfolio that is as visually appealing as possible.
Only use high-quality photos and images on your pins. For each pin, choose multiple images that clearly show your pin's message. And make sure to use large enough images — 1,000 x 1,500 pixels will work well.
You don't have to be a professional photographer to populate your Pinterest board with visually appealing photos. Several websites offer pictures under a creative commons license, meaning they can be used freely. PicJumbo, Pixabay, and Pexels are three to try.
Vertical images work best on the Pinterest platform because most of your followers view your pins on a mobile device. A ratio of 2:3 is an appropriate average length to aim for when making your pins.
Don't stop with a great photo. Choose a background to match your picture's theme. Bright and eye-catching backgrounds are bound to gain more attention.
Take time to add text to your picture. Free editing tools such as Canva and PicMonkey make the job of inserting text a snap.
Your followers are more likely to engage with a pin that contains unique and stand-alone content. Add text to clarify the message of your pin in its description. Tell your followers what they will get from this pin and inspire them to share. The more information you provide with a pin, the more likely it is to be re-pinned.
Using Rich Pins can help you ensure your Pinterest content is timely by syncing Pinterest to your website. Rich Pins will update your Pinterest content as you add or change information on your site. Use this tool to maximize your time and keep your Pinterest content fresh.
How to drive traffic to your Pinterest page and generate inbound links
Quality and quantity count when it comes to driving traffic through Pinterest. Like other social media platforms, building a following on Pinterest takes dedication and commitment. Offer engaging content for your followers and pin several times a day.
Vary the times of your pins to keep your community engaged. Automation tools like Sendable and Tailwind can help you develop a routine by scheduling your pins ahead of time.
Pinterest is fundamentally a graphic search engine. For this reason, SEO is crucial to driving traffic. If you look up relevant keywords, your Pinterest content is more likely to be discovered on Google image searches.
First, check your Pinterest profile for keyword optimization. Make sure a relevant keyword is positioned prominently in your profile name. Include brand-specific keywords in your profile bio as well. When naming your boards, take time to research the most popular keywords your followers will use to search for that particular topic. Sprinkle these keywords tastefully as you create board titles, board descriptions, pin descriptions, and the alt-text for your images.
If you need a quick way to find popular keywords, go to Pinterest's search box. Type in the subject of your post and see what suggestions Pinterest offers. These words can be added to your titles and descriptions to gain more exposure.
Don't forget to drive traffic by including a call to action in each of your descriptions. A call to action tells your followers what you want them to do. It can be as simple as "Click here to learn more."
Your less popular boards can be hidden or archived. It's best not to delete boards as this can result in losing followers.
How to develop a sense of community and loyalty among your Pinterest followers
To develop community and loyalty on Pinterest, become familiar with your followers. Get acquainted by taking a look at the products and brands they are pinning. By watching their interactions, you can obtain valuable insight into their preferences and use this insight to target your brand strategy.
Re-pin content from your Pinterest followers. Re-pinning content shared by your followers strengthens their relationship with your brand. This simple act shows your followers that you think highly of their ideas and preferences.
Follow brands similar to your own. When you follow other Pinterest users who share content relevant to your brand, you'll gain inspiration for your pins and find excellent opportunities to re-pin images. You may also be alerted to gaps in your marketing strategy or up-and-coming marketing trends. The Pinterest users you follow will receive a notification, and some may choose to follow you in return.
Consider joining group boards. As the name suggests, a group board allows multiple Pinterest users to add pins pertaining to a unified theme.  By joining group boards, you can network with potential followers in the same niche. Group boards help you reach new audiences and bring exposure to your brand. You can even create your own group board and invite your followers to collaborate on its content.
Consider making your website more Pinterest-friendly. Followers will visit your website from your Pinterest page, so it's a good idea to add images and photos they will appreciate. Adding a Pin It button to your site allows guests to share content from your site to Pinterest and save your content on their Pinterest boards. Adding a "Follow Me" button to your website and other social media platforms allows your followers to discover your Pinterest page in multiple locations across the web.
Pinterest can be used to create consumer advocates. If you engage your followers through competitions and offers, you'll find you can endorse your brand and increase loyalty at the same time.
The internet is becoming increasingly more visual each year. This trend positions Pinterest as a powerful tool for online marketers. Don't miss the opportunity to build your brand and engage with your followers by utilizing this social media platform.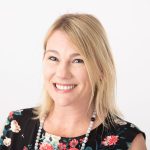 Christina Ross is the president and marketing director at Silver Frog Marketing, and loves helping businesses with their creative design and overall marketing efforts. She has spent the majority of her career in the marketing industry, gaining experiences in areas such as website design, social media marketing, and TV/Radio broadcast.