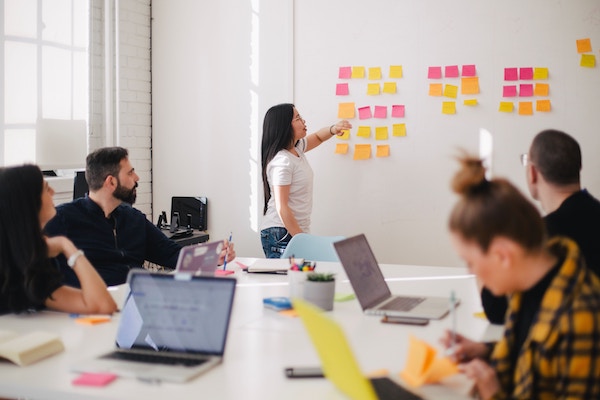 Starting an event planning business can be a fun and profitable move. But before you launch, make sure you do the following five things if you want your business to be successful.
1.
Choose a Niche and Determine Your Services.
One of the first things you need to decide is what services you intend to offer and what type of events you want to hold.
A full event planning service provides things like venues, catering, entertainment, and promotion. So, decide which services you will offer your clients and which things you could outsource. 
To drill down that list of services and make headway as a new startup event planning business, choose a niche. 
You could provide wedding receptions, birthday parties, luxury dine-and-wine events, cultural events, leisure events, or corporate events, to name just a few.
It's a good idea to work in a niche that you're already familiar with and have an interest in. You can always expand your services later on, but start with what you know. 
2.
Use Event Booking and Management Software.
Whatever type of events you decide to plan, to ensure the management of those events goes well, you need to use online event booking software.
Armed with it, processes can be automated and streamlined. In one system, you can easily manage event calendars, sales, and billings. And an event booking software makes it easy to take bookings. 
Just some of the key features of event booking software are color-coded calendars, time and space conflict alerts, appointment reminders, and task management tools.
When you use quality event planning software, you ensure everything goes smoothly and efficiently. In turn, you'll build a reputation for offering quality events, and gain more clients.
3.
Plan Your Marketing Strategies.
You need to plan your marketing strategies long before you actually launch your event planning business. That should include utilizing both online and offline strategies.
Online, the first thing to do is build a website. Make sure it incorporates UX and UI design principles and uses SEO methods to attract visitors and rank higher on search engines. Also, market your business on social media sites that include your target audience.
Offline, drumming up local business is a great way to start, so do leaflet drops, put up posters, and contact local businesses to advertise your new company. 
Introducing special deals when you're just starting out is also a great idea. 
4.
Create a Pricing Strategy.
Another crucial thing you need to do prior to launching your event planning business is come up with a pricing strategy. You could charge clients an hourly rate or a flat fee for the whole service. 
Begin by looking at the pricing strategies that your competitors use and research your target audience to determine how much people are willing to pay for your services.
You can then begin to calculate what prices you should charge and whether you're pricing by the hour or for the full event.
Your prices need to be attractive enough for the clients, but you also need to cover your operating expenses and make a profit, so spend some time calculating your pricing strategy to get the balance right. 
5.
Develop Your Business Plan.
Pricing, marketing, target audience, and niche are all things that need to be included in your business plan. Once you have determined such things, you can start putting your business plan together and developing it further. 
If you want to succeed with your event planning business, you need to be a great planner, so putting a business plan together is a great way of testing your planning skills.
In addition to the above elements, your business plan needs to show the steps you will take to progress your company and forecast what it will achieve in the future.