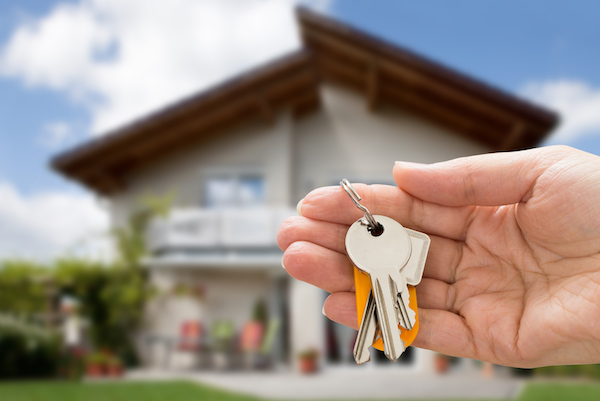 Several Canadian homeowners may consider renting out their home for extra income or just to keep it occupied. If you have multiple properties that are underutilized, this might be a good option for you.
Successful landlords understand the law, negotiate with diverse personalities, and respond to various issues that can occur at any moment. Before becoming a landlord, here are a few things you should know about. For further information on this topic or to view tenant insurance options in BC, visit Surex.
What Are the Responsibilities of a Landlord?
A landlord in British Columbia has the option of owning and operating a rental property themselves or hiring a property manager.
Landlords in BC should be aware of the laws that apply to them as well as the responsibilities of any tenants since these laws can differ by geographical area.
Here are some rules and obligations of being a landlord:
Keep the tenant's residence in a secure and habitable condition.
Do not seize a tenant's possessions without a legal process for unpaid rent or any other violation of the tenant's obligations.
The tenant and their family members, as well as their visitors, must be able to enjoy the premises reasonably.
The tenant must not be harassed, pressured, threatened, or meddled with.
Consider Buying a Proper Rental Property
Certain condos and vacation rentals may be unable to be rented out by potential landlords. When purchasing a property, one should review the rules set forth by a Homeowners Association (HOA) or other governing agency. Breaking such rules can result in the property owner receiving files or facing legal consequences.
Take Care of Your Rental Property as if it Were a Business
Even if managing your rental property isn't your full-time job, it's still a business and a way to supplement your revenue. Therefore, it is essential to maintain professionalism with your tenants, keep your finances in order, and conduct a thorough tenant screening.
Double-check that your rental home is a safe environment before renting to tenants. It's worth spending money to ensure that everything is up to standard and that all utilities can operate.
Consider the following scenarios:
Ensure there's no debris in any of the ventilation systems
Fire alarms and emergency equipment should also be checked
As a professional, keeping your finances in mind, obeying your city and state's rules, protecting yourself from liability, and minimizing renter issues are the best ways to run a successful rental property business.
Require Insurance for Tenants
If you rent a place within your residence, your current homeowner's insurance policy may be sufficient. However, you'll have to look into additional coverage if you're going to rent a house that you do not live in.
However, it is not legally mandatory to make your tenants buy insurance, but they must understand they are not covered by your policy.
It's a good idea to encourage them to get coverage to protect their possessions. Moreover, renters insurance is usually affordable.
A Tenant Screening Process Must Be Done
Many landlords consider various factors when looking for a tenant who will pay their rent on time. It's essential to search for highly promising tenants from the mountain of applications you may receive to select responsible renters.
A rental application will provide you with basic information about your potential tenants, such as their name, home address, their reason for moving, employer data, revenue, and landlord references.
It's crucial you ask a lot of questions, so you have all of the factual data you need to decide whether or not that applicant will make the best tenant.
Make a Written Rental Agreement
The best way to describe your aspirations and safeguard yourself in legal situations is to have a written rental contract.
Sample contracts are plentiful on the internet, so feel free to use them. The more you plan ahead of time, the more smoothly your rental will operate.
While oral contracts are acceptable in some instances, they are highly ineffective compared to a written contract signed by both parties. It may be hard to prove what was agreed upon before the renter moves in without a formal agreement. A well-written rental agreement fosters a positive landlord-tenant relationship.
Keeping Good Tenants is Necessary
You don't want all your hard work to go to waste after you've spent time finding tenants, screening them, and signing a rental contract. It can be tiring to follow a process repeatedly, so keeping good tenants is the best way to save both energy and money.
If you have a good tenant who pays their rent on time and takes care of your property, you should ask them to renew their rental contract for three months before it expires.
BC Landlord Resources
BC Landlord Resources provides a provincial overview of associations in British Columbia that encourage landlord education and knowledge.
Provincial resources for landlords are:
Endnote: Being a Landlord in BC
Now you know all about becoming a landlord. The life of a landlord can indeed be stressful, but there's a definite monetary advantage that it brings, especially that of passive income.
There's also the possibility of forming emotional ties with your renters; it can be an incredible feeling to be able to provide a residence for another human being. Bottom line, do your research and due diligence before renting out your place and becoming a landlord.