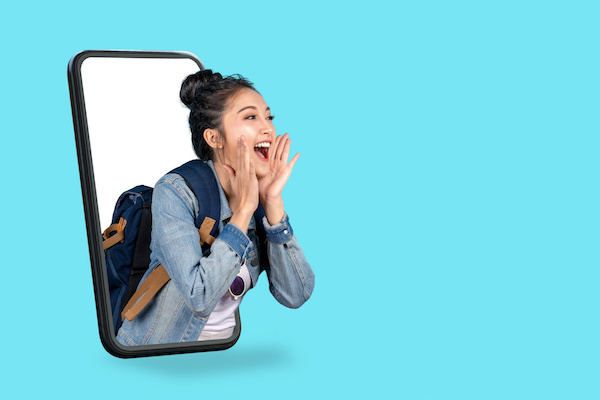 Ecommerce and retail are competitive markets, so companies must be ahead of the curve if they want to survive, let alone thrive. A significant factor in creating a business, being recognised and building a strong customer base is brand awareness. In fact, it would be fair to say it's impossible to run a successful and lucrative company without it.
From referring to dishwashing soap as "Fairy liquid" to announcing we'll "Google" something we want to know, brand awareness is all around us, but what does it really mean and why is it so vital to staying afloat?
Here we explore why you should be increasing your brand awareness and how to go about it.
What is brand awareness and why is it important?
Brand awareness describes how recognisable your brand is to your target audience. It's a crucial aspect of any business marketing plan as it increases income and affects how others perceive the company.
Brand awareness helps build trust between your business and your consumers. People value transparency, so being open and honest when things go wrong will go a long way to establishing strong customer relationships.
If your business has strong brand awareness people will begin to associate it with the product or service you offer. For example, many people adopted the term "Sharpie" for permanent marker, leading the brand Sharpie to hugely increase in awareness.
Brand importance is also increased when you establish a strong brand identity, as you're spreading the news of your products and goods, showing everyone your business is worth the hype. This can also lead to your company becoming well-known within your industry, with competitors looking to you to find out what to do next.
How to increase brand awareness
Utilising Search Engine Optimisation (SEO) will help your business rank higher naturally in searches for keywords and phrases linked to your business. For example, a person searching for a hair salon in Manchester might write "full head highlights Manchester", which could be relevant to a service you offer. Utilising SEO will increase your online visibility and you'll be shown as a top result in the search, meaning a potential customer is more likely to find your services.
Taking advantage of Pay Per Click (PPC) is another way to increase brand awareness. PPC will help your company to rank nearer the top searches through the use of online advertisements. Regularly appearing in the top search results when people search for keywords relevant to your brand will give the impression that your business is an expert in your industry, even if the user doesn't actually view your website.
Events
Events are an excellent way to promote your brand and showcase your expertise. For example, a skincare company could give a demonstration on how to use their products and send guests home with sample sizes to test out. This will help existing and potential customers feel more confident about the brand, its products and the knowledge of the people managing the business. Guests are also more likely to spread word of the business and products, increasing awareness of the brand.
While promotional events are often run in-person, you may find it easier to host a virtual event. This option is often more cost-effective, as you only need to pay for a virtual event platform, rather than a venue, and you don't need to provide catering or drinks.
Branding
Creating a strong brand identity will help your business be recognisable to potential and existing customers. When brainstorming ideas for a business name, bear in mind it must be a name which is easy to remember and relevant to the products or service you offer. Choose two colours to incorporate into your branding and a simple but memorable logo.
It's crucial to ensure your branding remains consistent in every aspect of the business. For example, the same colours and font used on your social media platforms must be used on your website and printed materials such as business cards. Not only will this increase the chance of people recognising your business, but it will also ensure your brand appears professional and polished.