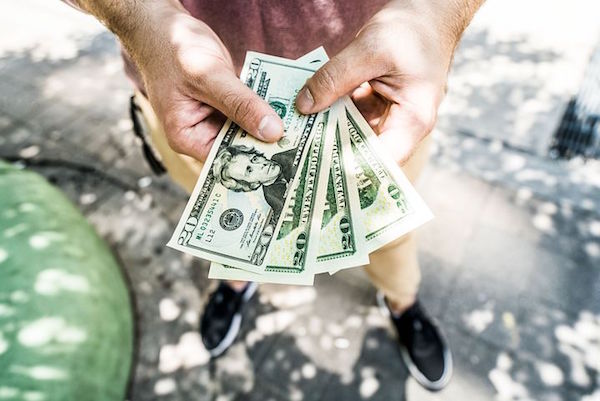 Choosing the right financial option is often difficult as you have to consider cash flow, assets, your time running the business, and your overall goals.
One of the big decisions companies will make when applying for a loan is whether they want an unsecured or secured loan type. To help you make your decision, we'll look at both options and compare them. 
What is a Secured Loan?
A secured loan allows you to borrow against your assets, like your inventory, property, or accounts receivables, to offer collateral towards the loan.
Although these loan types typically have a longer approval process, they commonly offer lower interest rates and higher borrowing amounts. You may require proof that you own your assets to quicken the approval process. 
What is an Unsecured Loan?
Choosing from the many unsecured business loans available in Australia gives you the option to get a loan without any required security, physical assets, or cash flow.
However, they are subjected to higher interest rates, lower spending capacities and are considered "high-risk" by your banks. As a positive, unsecured loans are approved quickly because less info is required.
What are the Benefits of an Unsecured Loan?
An unsecured loan allows your business quick access to cash when compared to other business loan products. When you're approved for an unsecured loan, you receive:
Little risks to your investments.

Since you aren't offering up your assets for collateral, they won't be lost if you default on your loan or miss scheduled payments.

A fast application process.

When you need quick cash, an unsecured loan can provide that for you in a little under 10 minutes. The

turnaround time for unsecured loans

is much better and faster than secured, as you won't need to prove you own your assets.

Cash immediately in your hands.

If you pass the credit check, you often receive your funds in as little as 2 hours, but long wait times never exceed 24-48 hours.

Easily accessible funds.

Unsecured loans provide a much-needed option to businesses that can't access other lending products without collateral.

An improved credit score.

If you succeed in paying off your unsecured loan, you'll quickly build your credit industry, giving you access to better lending products.

A loan that isn't constrained by collateral value.

Secured loans will only provide as much money as you offer the bank through collateral, but unsecured loans typically won't have a cap if you prove you're relia

ble through your credit score.
What are the Downsides of an Unsecured Loan?
Unsecured loans are a risky investment for banks because they can't secure them through collateral. You may want to pass on this loan type for the following reasons:
Higher interest rates.

Unsecured loans can have

interest rates

that are higher than the typical credit card. On average, you may have an interest rate of 20% or more.

You require a personal guarantee.

Although you don't put down collateral on an unsecured loan, banks typically need some sort of guarantee that you'll pay it back. If your business can't pay off the loan, it becomes your personal responsibility to pay it off. That means your personal credit score will take a hit if you default on repayment.

Your business may not qualify.

New businesses typically don't qualify for unsecured loans because of the risk. You'll have to be an older business to be approved.

Loans are smaller and shorter.

The automation period for a loan is often much lower, increasing the likelihood you'll default on your loan. However, a smaller loan will make it easier for you to pay it off quickly. Still, your business may not receive enough money.

Repayment penalties are common.

If you want to pay off your unsecured loan quickly, you may not be able to due to the high repayment, and prepayment fees.