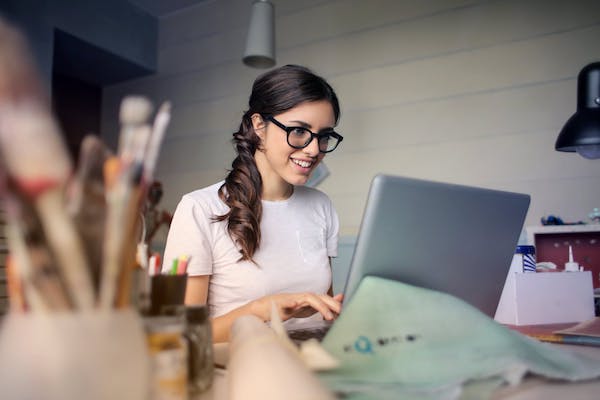 In today's time, college students don't have to wait for their courses to end in order to start a business. No wonder young people have become a concrete part of the business force and are instilling brilliant ideas to make things work. Therefore, if you look around, you will eventually come across people who have started restaurants, food corners, e-commerce businesses, and a lot more. So what makes youth the best choice for guiding businesses?
Here, in this blog, we will shed light on the top reasons why young entrepreneurs should get motivated:
Freedom.
Simply put, freedom is a basic reason why many young people decide to jump on the bandwagon to start their own business. After all, not everyone is driven by the conventional 8-hour work shift. This is why around 35% of the young people in the US alone are looking forward to starting their businesses. When it comes to freedom, it enables you to have control over your life and enjoy a flexible work schedule. Furthermore, it allows you to work on your goals rather than working for somebody. No matter how much money you're promised by anyone, it will be hard for you to focus on their work to the best of your abilities.
Better Work-Life Balance.
There's no denying the fact, being a business owner allows you to have a flexible lifestyle, which is important when you're in high school or college. Therefore, you easily create a routine for yourself, and it will help in setting different goals/responsibilities. Students find it easy to manage startups rather than devoting a large part of their day to somebody else's business. Once they invest in their personal business step, they will have all the time in the world to take care of the business tasks, spend ample time with family, and also fulfill personal commitments. Because work-life balance is hard to achieve with a conventional job, starting a business sounds much cooler.
Money.
Believe it or not, the majority of young people who dive full throttle in the business world are only motivated due to higher returns of investment. After all, it is fair enough to say that not every job is going to help you uplift your lifestyle every year. With inflation being all over the place, it is important for everyone to ensure about earning enough money every month to enjoy a good lifestyle. Luckily, many young entrepreneurs are making enough money through their business ventures. Some of them have cemented a strong reputation In the business world, and the names are already out there.
Competitiveness.
When this factor is concerned, it is beneficial for two kinds of entrepreneurs. The first group is those who want to improve their standard of living and thus, choose the career path. On the other hand, comes an individual with a competitive nature. Such people will always take up tough challenges in life and also come through. Therefore, when competitiveness is concerned, the younger generation is full of ideas, and they have the guts to take their stance. This is enough reason for young people to become entrepreneurs and see how everything works in the market.
Pessimistic Views of the Labor Market.
Students who are dedicated enough don't see the labor market as a strong addition to their life. Especially when they want to do something bigger with their life, joining the business world occurs as the first thought in their minds. So whether it comes to selling hookahs online or starting an online advertising business, they know how to penetrate the commercial market. Of course, becoming a part of any business type entails challenges, but entrepreneurs are willing to take such risks without complaining.
The Aim to Make a Difference.
When it comes to making a difference, Bill Gates and Mark Zuckerberg are prominent names from the industry who have changed the dynamics of the internet and technology with their brilliant ideas. So while becoming a part of this industry, young people get to make a change as well. Because young people are fiercely competitive and very creative, they have the strength to make a difference in the world. For instance, when the tech world is concerned, the idea of mobile applications has changed the dynamics of how everyone works.
Acquiring New Skills.
According to recent research, it has been found that the basic reason behind starting any entrepreneurial activity is to acquire a new skill set. In other words, the drive to learn about new things In life is the basic reason young people have become entrepreneurs. Not to forget, today, there are many skills for young people to learn, such as business budgeting, social media, essay writing, copywriting, online marketing, and even search engine optimization. Therefore, with the abundance of such skills, it is easier for young people to not only give a boost to their careers but also to work independently from within their comfort zone.
Boosting Economy.
Long story cut short; entrepreneurship is good for the healthy growth of the economy. The story is simple: entrepreneurs start with jobs and eventually become business people themselves. Because a business will have an incredible influence on the economy, it will only add to economic prosperity. Once the entrepreneur ventures out in the market, they will identify the loopholes and see how they can make a difference to the world. Therefore, once an entrepreneur comes up with a brilliant idea to make a difference in the market, it will be much easier to have a strong impact on the economy.
Responsibility towards Society.
Making a strong contribution to society is what compels everyone to be socially responsible. Today, many startups and established businesses are giving charity and taking part in activities set for the betterment of the unprivileged people around. Many entrepreneurs have said that working for society is a strong ethos in their minds and is enough reason for them to stay motivated. Therefore as soon as they become entrepreneurs , they will have a certain level of being committed towards society.