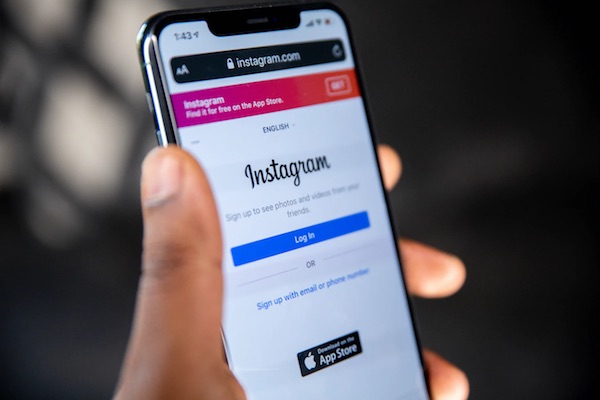 Social media platforms such as Instagram have become popular ways to market your brand. A large number of active followers is required on Instagram for a brand to be successful.
If your account is all new or you need some bulk followers you can check out the best sites to buy Instagram followers. But you don't have to buy Instagram followers for your brand to be famous.
Here are nine expert tips on how to gain more Instagram followers.
1. Have a Well-Thought-Out Instagram Marketing Strategy in Place.
For a business to be successful, you need to have a well-thought-out business plan. Getting more followers should be the bigger picture of the marketing strategy. However, followers will not make your brand a success. For you to run a successful brand, the following questions need to be answered;
What is unique about my brand?
What do I want to accomplish? Your brand may be already established or starting. Your goal might be to increase your brand awareness or drive sales.
Who is my target audience?
When and how do my targeted group use Instagram?
How much do I have budgeted for running the account?
What type of content will I put out there?
Marketing your business on Instagram offers access to a diverse range of potential clients and increases your profits.
2. Create a Distinctive Brand Identity.
You may think that owning a brand and an account is enough for people to notice you. How will clients identify you and know what goods or services you provide? Customizing your Instagram account according to your business is essential.
A unique username and captivating profile picture help you capture an audience. Having a unique name helps your followers find you quickly when using the search engine. Constantly updating the bio to describe your brand in the best way possible is a better method of reaching out to more clients.
The link in your Instagram account is an effective way to drive Instagram traffic to your site.
3. Create Content Consistently.
One of the best strategies to get more followers on Instagram is consistency. Posting aesthetic Instagram pictures paired with great captions goes a long way. Instagram has some filters that you can utilize to make your images look phenomenal.
Posting testimonials on how your clients have interacted with your brand before will create trust amongst your audience. Making frequent posts on your Instagram page is creates diversity in your business.
4. Additional Social Media Sites to Promote your Instagram Account.
As a brand, it is essential to have accounts across other famous social media platforms. Having multiple accounts increases your social media presence, thus making your brand recognized. It is easy to utilize other social media accounts to drive traffic towards your Instagram page.
Whatsapp, Facebook, Twitter, Pinterest, Snapchat, and TikTok are some social media that can benefit a brand. After a post, you can tell your social media followers to check you on your Instagram page. Giving your Instagram a shoutout will provide you with additional followers.
5. Utilize Commonly Used Hashtags and Keywords.
Keywords and hashtags are a smart way to reach potential clients in the gram. Using famous hashtags makes it easy for clients to gain access to your Instagram page. , people can find your account in searches. When people click on hashtags on other accounts, they can land on your pages easily.
Researching the most common hashtags and pairing them with captivating captions is an intelligent way to get more followers on your Instagram page.
6. Use Instagram Material, Including Posts, Videos, IGTV, Stories, and Reels.
Instagram offers a lot of materials to its users. To keep your followers interested, make sure you use most of these available features. You can create short funny reel videos and long videos on the IGTV to keep your audience glued.
Using IG stories is an effective way to market your brand. People relate more to stories than posts. You can post funny videos relating to your brand to bring the brand's fun side and entertain your followers.
7. Collaborate with Other Brands and Influencers.
You can use other existing brands to get more followers on Instagram. Collaborating with brands that offer the same or complementary products will drive more followers to your page.
Influencers have a large following, and their followers trust them. You can pay influencers or give them free samples of your products to market for you. People are likely to engage with your product if an influencer endorses your product.
8. Engage with Your Instagram Followers.
There is no annoying thing like brands that don't interact with their audience. If you want your brand to be successful, don't make your account sound like an advertisement. You can reply to comments and pin funny and informative comments.
Lately, people are enjoying and relating with memes more than long boring texts. Find ways to twist funny MEMES to promote your brand and products.
9. Analyze Your Progress Frequently.
Examining what your current fans respond to is one way to figure out how to get more Instagram followers. With Instagram Insights or third-party analytics tools like Buffer, you can track various Instagram metrics directly in the app.
People spend more time on their phones and scrolling through social media. Having a significant and engaging social media presence can help a brand big time. You create a successful business on the internet with ease.
Instagram is connecting more clients to brands than ever before. Negotiation happens on the app, and delivery is done within the required time. Using the right tools to get Instagram followers will therefore benefit your brand significantly.