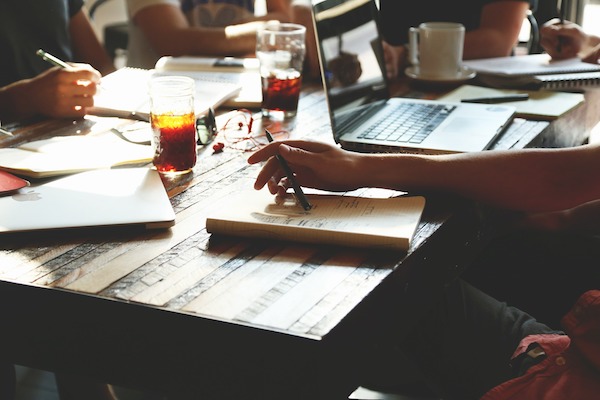 by Richard Mabey, CEO and co-founder of Juro
When you think of entrepreneur success stories, they're often portrayed as linear timelines: I had an idea, I left my job to found my company, I created the product, and it was an immediate success.
The reality is that almost no entrepreneur has that simple a journey. For me, the path was long and winding – especially as I was initially in that small bucket of people that didn't know what to do with their lives after graduating from university.
I qualified as a lawyer, and while I enjoyed my three years being a solicitor, I realised it wasn't for me – and handed in my notice. My time as a lawyer sowed the seeds for what was an exciting journey towards co-founding my own startup. 
The journey may have been messy, and challenging, but the outcome is definitely worthwhile. I co-founded Juro in 2017, and fast forward to 2021, we have a team of 50 and have processed more than 200,000 contracts with customers in 85 countries. 
Here are three of the lessons I learned along the way.
1. Find inspiration in your own experience.
Most startups fail because they create a solution in search of a problem. You'll be far more successful if you look at what you know to be broken, and take steps to fix it. You can do this by finding answers to these questions:
What is the core problem? What am I trying to solve?

What are the friction points people are dealing with?

How can my product or service help? 

How does it challenge the status quo?
… and using the answers as a basis for your startup. 
The best place to turn for inspiration is your own experience. Chances are, if you find a process or system painful, there are others that also find it painful. 
For me, my experience as a solicitor highlighted the pain I then set out to address and solve. The way lawyers work is extremely manual – one day, I had to negotiate 50 non-disclosure agreements (NDAs) in five days. These are simple, routine agreements, also known as confidentiality agreements, and some of the most common contracts in the business world.
Despite being simple contracts, the work felt overwhelming because the process itself was time-consuming. It involved emailing a version of the contract to all parties involved, negotiating in Word – sometimes without tracked changes – and saving on my desktop as variations of the same file. V1, V2, V3… all the way to V5_final_final.docx. 
The workflow slows lawyers down from the high-value work they should be doing, and I understood that if I was facing this problem, I was surely not alone.
2. Listen to your customers – always.
When it came to building a platform for document automation, getting feedback from customers early on was invaluable. I had made assumptions about what our customers would appreciate in a contracts platform – and when version 1.0 of our product got into the hands of users, we quickly discovered that many of our assumptions were wrong. We wouldn't have been able to iterate and develop our platform if we hadn't listened to our customers and actioned their feedback. 
It's surprising how many startups don't listen to their users, but I believe user feedback is a thousand times more valuable than heavy research in isolation. 
3. Avoid analysis paralysis.
Startup founders are usually analytical people by nature. This has its benefits, but the dangers of being great at this type of analysis is that it can be paralysing when it comes to making quick decisions. And entrepreneurs need to be comfortable making quick decisions. 
It took me a long time to found and grow my own company – the sheer number of choices you need to make, and hope work out for you, coupled with the fact that 90 per cent of startups fail, can be extremely daunting. But you just need to take the first step and start with something, instead of sitting on a potentially life-changing idea for several years. It's scary, but necessary.
Find your motivation.
Succeeding as an entrepreneur involves a ridiculously painful amount of work – no entrepreneur will ever tell you it's an easy journey. Make sure you find your motivation for those long hours and hard work: if you know what you want to do, and it makes you happy, you'll do it well. And if you do well, you'll be successful. 
It can be an emotionally draining experience, and of course with every founder comes naysayers and those who think you should stick to your regular nine to five job – but the upside is that you have a genuine shot at something incredible, and the potential to change the world a little along the way.
Richard Mabey is CEO and co-founder of contract collaboration platform Juro, which helps high-growth businesses in 45 countries manage contracts. Previously Richard was a corporate and M&A lawyer at Freshfields Bruckhaus Deringer. FT Intelligent Business named Richard one of the global top ten legal business technologists in 2019.