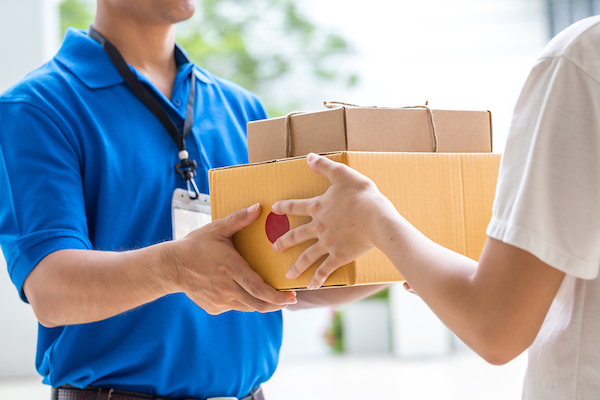 The past few years have seen the delivery industry grow tremendously, which has increased competition in the field. Deliveries need to be made faster and more efficiently if a company is to keep up with the competition.
Online shopping has been the main driver behind the growth and will continue to be so. If you own a delivery startup, you need to have and execute your strategies well for success.
The following are six essential strategies for your courier delivery startup:
1. Learn from Other Successful Courier Companies.
The best businessmen and artists always research the best competitors in their field, and so should you. An excellent strategy for your startup is to study all established and successful courier companies to find what makes them successful.
Examine every company's strengths and weaknesses to find out what you can apply to your company. There will be something to learn from every successful company, including what to do and what to avoid, especially regarding leadership.
How you implement their successful elements into your business will be the actual test. If you can do what successful companies did, your startup will have a higher chance of success.
2. Provide Your Drivers with the Best Route Optimization.
Your drivers are an essential part of your delivery business because they are the ones who get the goods to their destinations. If you want your startup to succeed, you should provide your drivers with the best routes for deliveries.
In any road network, there are several routes that a driver can take for delivery. One of the key problems faced by couriers is finding optimal routes for their deliveries. With a specialized route planner made for courier companies, you can eliminate a lot of redundancies in public GPS planners, like being able to update multi-stop routes with the latest traffic information.
Technology is the best tool for route optimization in this regard. GPS maps and other tools can be beneficial.
3. Competitiveness vs. Longevity.
When designing your delivery business, it is common to do it purely for the sake of surpassing the competition. Though that may be successful for a while, it will not be successful in the long run.
The best way is to design your delivery business for longevity. Ensure that your business can survive any economic headwinds that come your way. Make your business processes adaptable to change, and you will find that longevity is more beneficial in the long run.
4. Maintain a Relevant Network Size.
If you are a delivery startup, you will not have a significant market share and will hence be serving a niche in the market. A winning strategy is to have a network of delivery vehicles relevant to the niche you serve. Growing your business will come after you serve the market you already have.
Markets are different and will have varying requirements. It is up to you to evaluate your target market, determine how to serve them best, and then adapt your network to the market.
Having a network of the right size will save you plenty of costs, including trucks and human resources.
5. Map Out Your Customer Acquisition Process.
Acquiring customers is a task every startup must do to grow. However, many entrepreneurs have an utterly unstructured customer acquisition process.
If you want to succeed in the delivery business, it would be best to map out your customer acquisition process. Make it clear with measurable benchmarks so you can see which areas to improve.
6. Maintain Standards.
The best couriers in the world have excellent standards to which they adhere. As a startup, you should set your standards high as early as possible.
It would be best if you hence tried to maintain those standards in every aspect of your operations. If you do, success is undoubtedly forthcoming for your courier delivery business. 
To conclude, starting a courier delivery business is a daunting challenge. The logistic obstacles alone can be overwhelming. The six strategies above should help you succeed. The key is to understand your business and be willing to change.