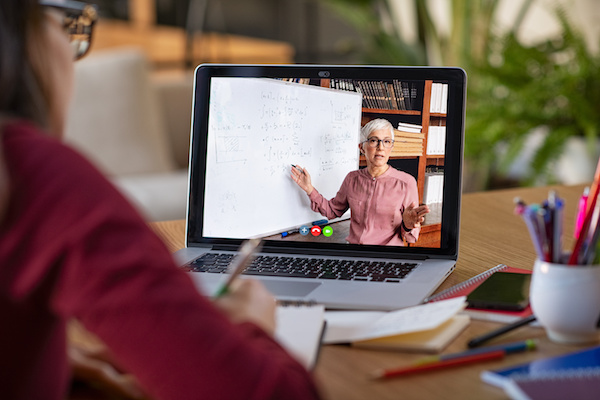 Event planning is certainly tricky.
You've probably planned the best event: the perfect venue, big-name speakers, amazing decor, and even big sponsors. 
Yet, if you can't attract enough attendees to the event, it is doomed as a failure. 
So, in event planning, don't underestimate marketing: if you don't promote your event well, all those efforts that go to planning and preparing the event will go to waste.
However, marketing an online event is arguably even more challenging, especially if this is your first event. Why? Simply put, the market for virtual events nowadays is very saturated so you'll need to have a unique marketing approach so that your promotion efforts are not lost amidst all the digital noises. 
Here, we will share some actionable tips on how to effectively promote your event marketing and attract more registrants.
Let us begin with number one: 
1. Know Your Target Attendees.
This one might seem like a cliché when discussing not only event marketing but any marketing at all, but it's crucial to make sure your marketing efforts are based on your target audience's behaviors and preferences, and not the other way around. 
In fact, you should also design the whole event based on your target audience. 
Begin your event planning by performing market research and developing a buyer persona. Gather as much information as you can about your target audience: demographics, psychographics, behavior, influencers they follow, brands they interact with, and so on. 
The better you understand your target audience, the more effective your online event marketing will be, period. 
2. Create An Attractive Event Page.
Don't underestimate the importance of a dedicated event page. Even in this age of social media, a proper website is very important. 
Also, if you've got a website, you can make an event page on your site, but our recommendation is to create a dedicated landing page per event so you can personalize it better. 
Nowadays, there are tools like Wix or Squarespace that allow us to easily create a professional-looking website at an affordable price. We don't need to hire an expensive web developer or a web development company. 
Make sure it's attractive by including well-taken photos, images, and videos, including clips of key speakers and/or talents. 
Your event page should include: 
The venue address and details

Schedule/agenda

Time and date of the event

Speaker/talent bios

Sponsor logos and information

Online event registration system

with secure payment options
Also, optimize your website for SEO to make sure it's visible when your target attendees search for relevant queries. 
3. Social Media Marketing.
It's fairly obvious to promote our events on social media where virtually all our target attendees are active. 
The question is, how?
It's crucial to understand that there are three different categories of social media marketing: 
Organic:

building your own followers by regularly publishing valuable posts. Affordable, if not free, but will take more time to generate results. You can create an event hashtag specific for your event. 
Paid:

using paid advertising options offered by social media networks. Can guarantee fast results, but expensive. 

Influencer marketing:

partnering with relevant influencers so they can promote your event to their followers. 
Unless you are an established event planner or organization with a substantial amount of followers, it will be very difficult to rely on organic efforts alone. So, you'll need to invest in both paid advertising and influencer marketing while supporting the paid campaigns with your organic efforts. 
Partnering with the right influencer is often the most effective way of promoting an online event. 
4. Leverage Email Marketing.
Even with all the newer technologies and channels, including social media, email marketing is still a very effective promotional channel with one of the highest ROIs. 
Email marketing is especially useful if you've hosted events in the past and have built your email database. You can then send out email newsletters to this email list to share content about your upcoming events. 
Make sure not to solely hard-sell your events when it comes to email marketing. Offer valuable and relevant content from time to time, so your target attendees can value you as a credible and trustworthy brand. 
Use engaging images, gifs, and videos to make your email interesting (but keep them light enough to load), and offer limited-time discount codes to garner more interest.
5. Get Help From Partners and Sponsors.
Ask speakers, talents, and sponsors to promote your online event. This, obviously, will also benefit them so it won't cost more money. Simply ask them, and typically they'll be happy to help. 
Provide all the information they need to advertise your online event, and you can provide them with promotional materials (designed specifically for their brands), and provide them with the relevant links to your social media pages and registration page. 
6. Referral Campaigns.
You'd want your attendees to bring their friends and peers to also attend your online event, and you can create referral campaigns to boost the chances of this happening. 
You can: 
Offer affiliate links when someone signs up for your online event, so they'll gain discounts/commissions when their peers and friends signed up via this affiliate link.

Offer group discounts to those who can bring a certain number of people to sign up together.
7. Send Out Event Press Release.
Share information with relevant media, influencers, and websites so they can help spread the word about your event to their audience. The idea is to build awareness to as many people as possible so some of them will register as attendees. 
The secret is to have a well-written press release: maintain the right balance between being attractive and informative. Keep it short and to the point, while also ensuring you are sending it at the right time (early enough so people can register for your event, but not too early).
Wrapping Up.
While marketing an online event can be challenging, the most important thing to remember is to understand the attendees you are targeting and build your marketing strategy around their preferences and behaviors.