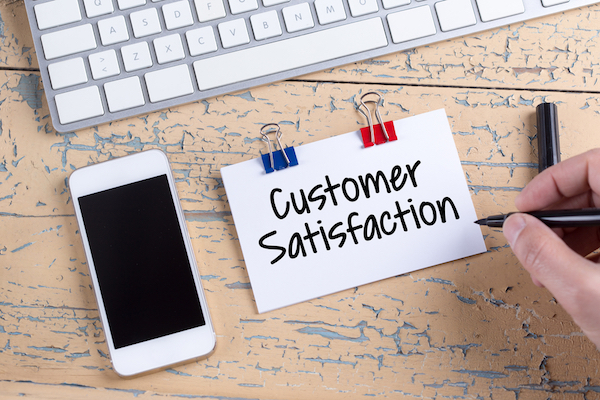 The marker of a successful business is not only generating leads and boosting sales but also ensuring that customers stay loyal and don't defect to another brand. This is known as customer retention. 
From a cost-and-benefit point of view, customer retention is more profitable and sustainable compared to customer acquisition since it costs five times as much to attract new customers than to retain existing ones. This means that if you spend your resources on keeping your current customers satisfied, there is a higher probability of increasing overall profit. 
The idea behind customer retention is building brand loyalty. This leads to an increase in the customer lifetime value, or CLTV, and ensures that your business is on the path towards sustainable long-term growth with increased ROI. 
Read on to find out the top-most effective marketing strategies for customer retention for your business. 
Invest In PPC Digital Ads
With 61% of the total world's population using the internet, the world is fast becoming digitized and connected via online mediums and social media platforms. This is why marketers are increasingly investing in pay-per-click or PPC ads for both customer acquisition and customer retention.
PPC has a 200% average rate of return, making it an effective and lucrative tool to increase both brand visibility and top-of-mind awareness. It is an internet marketing model where the advertiser pays a specific fee each time someone clicks on their online ads. A great example is Google Adwords, which is a PPC platform that allows businesses to reach its target audience using relevant keywords. 
The main components of a successful PPC campaign involve aligning business goals with omnichannel execution that targets customers using keywords. Ideally, you should use a Google AdWords management service for data-driven keyword optimization that tracks performance and iteratively adjusts and improves the PPC campaign. 
Market Yourself As Customer-Centric
A great way to ensure customer retention and get an edge over your competitors is to become a customer centric business. This requires placing the customer at the center of all your business decisions rather than only focusing on a product or profit-driven strategy.
Customer-centric companies tend to be more profitable compared to those that don't focus as much on their customers. Building and fostering a good relationship with your customers leads to better customer experience and business performance. 
Some effective ways to adopt a customer centric strategy include continuous and consistent customer feedback and customer service. You should focus on improving customer experience by providing multiple communication channels, paying attention to customer reviews and ratings, and proactively working towards anticipating customer needs. 
You can also create a customer feedback loop so that all key decision-makers in your organizations, such as the marketing team, sales team, and product development team can familiarize themselves with the customer metrics on a granular level and work on enhancing customer experience.
Constantly Communicate With Customers
To encourage repeat purchase and ensure customer retention, it is important to maintain constant communication with your customers. This means engaging with your customers even after they have made a purchase. 
Begin by developing a communications calendar that includes what and when to send out emails, phone calls, text messages, newsletters, and other relevant details to your customers. You should aim for personalized communication that segments your customers using the details from your CRM database. 
Such communication strategies can be augmented by mapping customer journeys through the sales funnel to identify where and how to improve your strategy and help reduce cart abandonment. 
A consistent communication strategy can also help create opportunities to up-sell and cross-sell. For example, if you send an email to your customers about the launch of a new lipstick line, they may be tempted to purchase multiple products in that category. 
Introduce Special Offers 
One of the oldest tricks in the book is encouraging existing customers by offering special offers. There are multiple ways to execute this strategy to increase customer retention. 
Consider introducing a customer loyalty program and offer your VIP customers discounts and seasonal or special offers. This can include free gifts, secret and exclusive sales, or bespoke birthday vouchers. 
Additionally, consider a referral program to encourage first-time customers to become loyal to your brand. You can also offer discounts to first-time subscribers to encourage them to make a purchase and promise them special offers on their subsequent future purchases. 
Special offers and discounts are a great way to make customers feel appreciated, which motivates them to keep coming back to shop for your product or service. 
Conclusion
Customer retention is the backbone of any successful business. You should always focus on using data to assess, analyze, and execute your marketing strategies to get effective results. 
All these marketing strategies for customer retention work best when implemented together. This is why we suggest that you invite the entire team to map out the ideal course of action that revolves around actively listening to customer feedback, analyzing trends, and introducing marketing strategies that make you a leader in your industry.