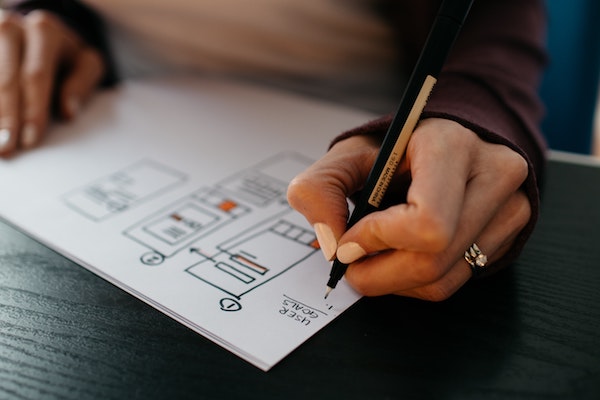 by Lara Blake, Development Manager for Media Shark
According to a recent report by Statista, there are now nearly 6 million apps available in the Apple & Google play stores and not only that – It is estimated that there are more connected devices than people worldwide!
Gold Coast App Developers Media Shark have reported that they have seen a steady increase in young startups looking to develop an app in the last 18 months despite the ongoing effects of the pandemic.
The business opportunities within the world of app development are only just beginning with consumer spending estimated to be close to $171 billion globally in 2024.
So, for a young entrepreneur starting out on the app development journey, here are some tips on how to set yourself up for success.
I want to build an app – where do I begin?
If you have a brand new idea for an app, it is important that you do your research.
There were over 218 billion apps downloaded last year, so it is likely that the app already exists in some way, shape or form. 
Unless you are going up against uber eats or air bnb this is actually a good thing as it means there is a demand for the product or service you are offering and room for a little healthy competition.
Validating the idea is key to an app's success, research the market size and potential opportunities, present your idea to family and friends and business associates but most importantly back yourself and believe in your idea!
If your app solves a problem or bridges a gap between consumer and product you could be on to a winner – the on demand app economy is growing and growing – 51% of people offering services for startups in the on-demand economy are under 35 years of age which is great news for young entrepreneurs!
Conduct market research to find out if your app will be future proof!
The demand for contactless services has never been more apparent with a vast majority of people still in lockdown and working from home.
It's no secret that some industries are thriving such as building and construction, software and IT and some unfortunately aren't doing so well such as accommodation and tourism, film and production and the arts. 
It's important to build your app in an industry that is growing rather than dwindling! 
What if I already have a business?
If you are a young entrepreneur with a successful start up, the chances are you know your industry and have great business experience. Spend some time finding out if there are apps already out there which may be direct or indirect competitors, download these apps and try them out for yourself to find out their usability and features.
Similar to the above advice for a brand new venture – have a chat with your audience, this may be your close circle and even your current customer base if you already have one.
Key tip – Put a "coming soon" banner on your website to see what type of response you get or even send out an email marketing campaign to gauge the level of interest.
Work on a "feature list".
When you reach out to an app development agency, it is a great idea to already have an overview of what features you would like the app to have. This is really helpful for your development team to get a good idea of the hours your project will need and to provide ballpark estimates for development pricing.
By providing a list of user stories or a feature list it also gives you the opportunity to discuss the interpretation of the features to avoid confusion further down the track.
Have a think about what you want your app to do, or more importantly what you want your users to be able to do whilst using your app.
It is important that your app is user friendly, so ensure the sign up process is quick and easy – it is an expectation these days that a user will be able to sign up via Facebook or Google. 
Think about any sort of payment gateways you might need to include and how this is going to work. The more third party integrations an app has, the more complicated and expensive it will become.
Key tip – keep your app as streamlined as possible in the early stages, if your app proves to be a success the more complicated features can be added in phase 2 or 3. 
Gaining users is most important in the very beginning and once you have a loyal user base, you can then begin to bring in ways to monetise the app and see a return on investment.
Choose a team of software developers.
Choosing an experienced team who are passionate about your project can often be the key to success. Do some research to see if the agency has completed similar projects and what apps have been a major success story for them. 
Some app developers offer app marketing services which means they will not only build the software but assist in the launch and marketing campaign too.
Having an open honest conversation with the team will tell you everything you need to know, the app development journey can often take months so it's important you have fun and are confident in your team's capabilities. 
Offshore and nearshore development has grown more and more popular in recent years, with India and Bali having some great software engineers who are experienced, knowledgeable and more importantly more cost effective. 
Some entrepreneurs choose to go down the route of hiring offshore developers and managing the project themselves.
Key tip – unless you have had previous experience in software development, choose a team to manage the project for you. Dealing with offshore developers will become time consuming and stressful for a novice who doesn't understand the jargon! 
Prototype your app.
Prototyping an app is the fun part! An app prototype is a mock up of what the fully developed software will look like. It doesn't have any code behind it so it does not function however it is fully clickable which means the user will be able to experience the app the way it will work in the real world.
By having a prototype of your app created, it allows the designers, developers and stakeholders to see how the app will look and feel and offers the opportunity to iron out any design niggles prior to moving forward with development. 
It is important to develop an appealing UI/UX design, the branding and visual assets for your app are just as important as the functionality.
38% of users said that they would delete the app if it froze for more than 30 seconds, so creating a fast and functional app is crucial.
Key tip – any app development agency worth their salt will have experienced UI/UX designers that can bring your idea to life, they will design everything from the basic designs, the usability and the branding and then a development team will turn the idea into a reality!
Raising funds and investment.
You may already have some capital to go towards the initial stages of your app build however it is more than likely that you will incur additional costs and need some sort of cash injection to go towards the marketing campaign and launch. There are also the ongoing costs of maintenance and updates to consider. 
Gaining investment for your app doesn't have to happen all in one go; there are often rounds of funding which are called seed finding, series A funding and Series B & C funding.
It is a good idea to set goals as to how much investment you need to gain for each round of funding and what the money will go towards.
By identifying these goals early on, you can also identify suitable investors based on their interests and how invested they are in the project.
Key tip – make sure you have clear boundaries and contracts in place with all of your investors and ensure you are all on the same page with regards to the amount of input they will have into your app and your business.
Crowdfunding and networking are great ways to gain investment too. There are many networks and groups which connect like minded people, so it's a great idea to get out and about in the community and get yourself known. 
Having a good network of friends and contacts in various industries is great not only for word of mouth referrals but for support and advice too.
Final Thoughts
In a constantly changing world, contactless technology and business automation is the future.
The app development industry is now expecting to generate over $156 billion in consumer app spend by 2022.
Start your app development journey by having a clear strategy and goals in place, market your app well before you launch to build interest and excitement. Choose the right team and be agile throughout the process.
As a young entrepreneur – Remember to enjoy the ride!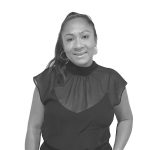 Lara Blake is the Business Development Manager for Media Shark, Gold Coast App Developers who specialise in App Design & App Development. Lara's passion for tech coupled with an extensive career in Business Development has led her to become an advocate and writer for young professionals within the industry.