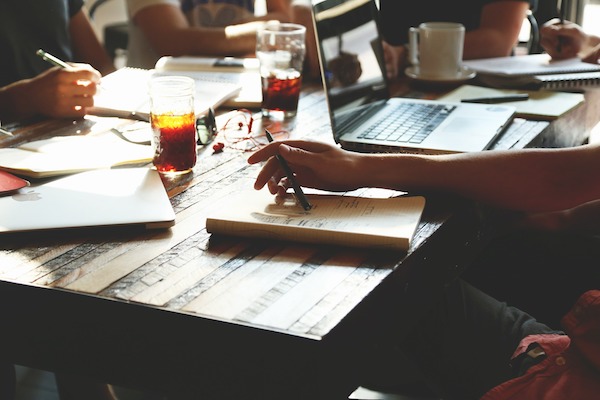 Digital marketing is an important part of every business activity these days. Content writers especially need to consistently market their services to prospective clients. While freelancer platforms offer opportunities, they hardly provide sustainable work or high pay for those starting out.
A 2019 study conducted by research firm BrightEdge discovered that 7 out of 10 online experiences began with a search engine. Organic search traffic is just one aspect of digital marketing, and successful freelancers leverage all the digital marketing assets available to them.
Here are 6 digital assets you must leverage to boost your business to the next level.
1. Your Website.
Your digital identity revolves around your website. Its design, the user experience it delivers, and the content it hosts are important factors prospects pay attention to. Think of it as a turbocharged business card.
It's easy to design a great-looking website these days via design platforms such as WordPress and Wix. However, consider investing in a web designer who can create a unique web experience for your visitors. Page loading speeds and performance are also important design criteria since search engines account for them when determining SERP results.
All websites come with a blog these days, and you should use it to demonstrate your expertise. Post about relevant subjects in your niche, and you'll manage to rise in search rankings over time. Combine this with a good guest posting strategy, and you'll begin attracting attention from prospects.
2. Your Email Signature.
Your email signature isn't typically the place you would think about when brainstorming ways to generate more work. However, your email signature is an important piece of digital real estate that clients pay attention to. Ending your emails with a professional flourish will help you leave a good lasting impression on them.
Create an email signature that includes links to your blog and a CTA to subscribe to your newsletter. You can also include social media links to drive traffic and let your clients get to know you better. The best part of an email signature is that it allows your prospect to choose whether they'd like to engage with you or not.
It also gives you the ability to quickly post all of your links in an aesthetically pleasing manner without coming across as obnoxious.
3. Social Media Platforms.
A lot of digital marketing centers around social media and justifiably so. We spend the majority of our time online on social media platforms, and it stands to reason that you should promote your services there. Your choice of platform depends on the niche you're operating in.
LinkedIn is a necessity for pretty much every niche out there. It helps you create a professional profile for free, and you can host your portfolio as well. Interacting with prospects is easy, thanks to posts and groups. LinkedIn's search engine is a powerful tool as well that rewards engagement.
Depending on your niche, platforms such as Facebook and Instagram might also make sense. Instagram's visual platform gives people a quick look at your abilities. Facebook hosts multiple groups for content writers looking for work, and they can be a fertile ground to drum up business.
Make sure your profiles are professional and that you're constantly engaging on social media. You'll be more visible to prospective clients and can build your authority.
4. Email Newsletter.
One of the most powerful ways of staying in touch with old clients and nurturing new leads is to have them subscribe to your email newsletter. A common problem that content writers run into is that they complete one-off projects for clients and struggle to remain in touch with them.
A newsletter solves this issue and helps you market your services to them and remain in touch should a need ever arise for your prospect. It's a great way to stay top-of-mind without coming across as obtrusive. Best of all, you can segment your subscribers and run multiple email campaigns at once.
For instance, you can run campaigns targeting people who regularly engage with you and who don't. Providing incentives to get them to hire you and offering special services are just some examples of nurturing cold leads.
Speaking of cold leads, you can run email campaigns to target cold prospects and generate new leads. Personalize your emails and make sure your email signature is present in all of them. Over time, you'll create a database of steady clients.
5. Video Content.
Content writers typically don't think of video when marketing their services. However, video is a powerful platform that can help you introduce yourself to your prospects quickly. You can replicate an in-person introduction and send them your elevator pitch.
A typical cold email often reads like a wall of text, and your prospects might be too busy to pay attention to it. A quick video introduction declutters your email and lets your prospect see you as a real person. We connect with people on far more than words, and video allows you to display your personality.
You can also post videos on social media and host your channel. It's another way of building credibility in your niche and supplementing your content marketing efforts.
6. QR Codes.
Have you ever visited an industry conference and interacted with people? Typically, at the end of an interaction everyone exchanges business cards. These cards are then thrown into a bin (most of them are) and forgotten forever. Standing out in such an environment is tough.
A business card with a QR code on it is a great way to leave a memorable impression. Technically, it isn't fully a digital asset, but a QR code isn't physical either. Thanks to people using smartphones, a QR code on a card can help you direct people to your website and bring them into your funnel.
It's a great way to stand out from the crowd of content writers looking to connect with prospects and drive traffic to your digital assets.
Multi-Pronged Approach.
Generating work is about consistent effort and a multi-pronged approach. A single channel is unlikely to help you land big clients. However, combining all of them will yield results worth more than the sum of their parts. These 6 digital assets will help you supplement your marketing efforts over time.