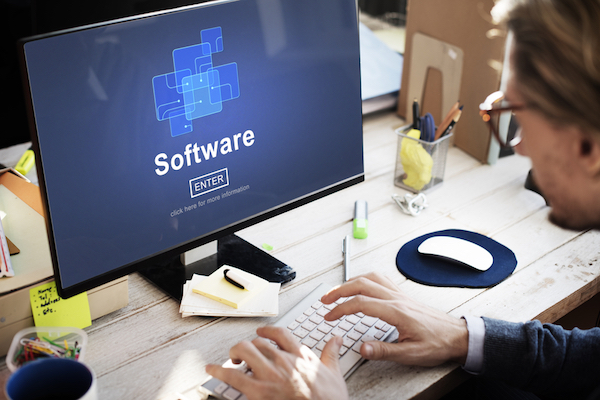 Running a large-scale business is challenging, there are many things to consider on a daily, weekly and monthly basis. Large teams to manage, huge budgets and marketing campaigns, plus complex strategies to implement.  Many helpful tools can facilitate the day-to-day operations of a large-scale business however, you must be fully aware of the tools that you need.
Here are ten essential tools to help you manage your large-scale business. Some of the tools mentioned are also suitable for smaller, less demanding businesses however, all tools included in this article are robust, efficient platforms that can facilitate your daily operations.
1. Mobile Marketing Tools.
In recent years, the world has gone mobile and with increased connectivity, potential customers don't need to go to the stores to purchase items or sign up for services. They can connect to brands via cell phones, just the touch of a button can transform a non-paying potential customer into a paying customer.
Mobile marketing tools are vital because currently, the average person spends more than five hours per day browsing their mobile phone. Therefore, you would miss out on a massive section of your target market if you failed to implement mobile marketing strategies.
2. Project Management Tools.
As a large-scale business, you will more than likely be undertaking large-scale projects therefore, you would certainly need a comprehensive project management tool to facilitate project management and to boost the efficiency of your project planning and implementation.
3. Communications Systems.
Communication systems are vital for large-scale businesses, you will need to keep in touch with clients, suppliers, wholesalers and stakeholders. Therefore, aside from email software, you would need a comprehensive communications network such as a phone system to provide you with a seamless method of direct communication between important players in your business.
4. Email Software.
Email is certainly not dead, according to Oberlo in 2019, there were more than 3 billion email users in the world. It is believed that by 2023, the number is likely to reach more than 4 billion users. Therefore, email software is a necessary tool for large-scale businesses. Tools such as automation tools and email capture are essential.
Email marketing campaigns are effective because you can analyze open rates and sales to check the effectiveness of your campaigns. Email marketing facilitates the A/B testing process allowing you to boost or eliminate specific marketing strategies in a short space of time.
5. Mapping Software.
One overlooked business tool is mapping software, it is a vital piece of software that can significantly boost your bottom line. With mapping solutions, you can quickly analyze data to provide you with enough information to make effective and essential data-driven decisions. This type of software helps users to identify problems and find solutions in one singular platform.
It allows you to analyze geographical data and improve customer relations and boost the customer experience based on detailed information that the software gathers.
6. Content Management System.
As a large-scale business, you are likely to have a significant amount of content to manage. Whether it be articles, blog posts, white papers, business outlines or training materials. Utilizing a central platform for all your content is an efficient and effective measure that could eventually boost your bottom line. 
7. Social Media Management Tool.
Social media marketing is crucial therefore, you would need a comprehensive social media management tool to facilitate the process of producing and publishing relevant content for your target audience. You can either choose a standalone platform that manages multiple social media accounts or separate platforms that manage various social media platforms.
8. Human Resource Management Tools.
As a large scale business, you will no doubt have multiple staff members and will surely hire more staff in the future. A user-friendly, robust human resources management tool will facilitate the hiring and management of personnel.
9. Accounting Software.
Accounting software will allow you to keep track of profit, loss, expenditure and other aspects related to business finance. Typically, a professional accountant or accounts department will manage all aspects of business finance.
10. Task Management Software.
Big business equals, big tasks therefore, a task management tool will streamline and facilitate the management of big and complex tasks.
Large-scale businesses need robust, efficient tools to facilitate business operations. Tools should include email marketing software, project management tools, content management systems, mapping software, social media management tools and human resource management tools. All the tools mentioned will provide large companies with fully integrated platforms to manage complex tasks and improve the efficiency of the business as a