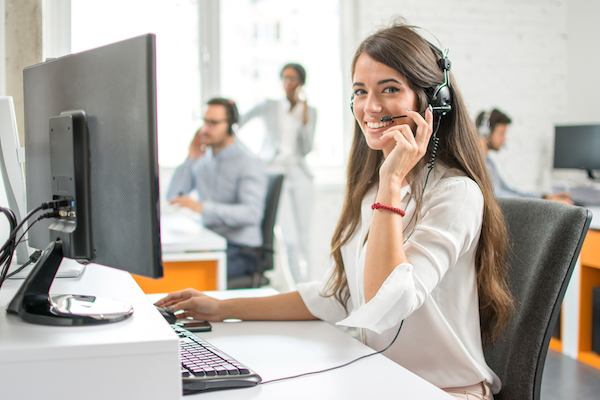 There are a few methods that can be used to keep your business effective and efficient. Any company that will retain its customer's needs has to be accessible, preferably at all times. There needs to be a way you can be reached or contacted for additional services.
These services include after-hours answering services, digital marketing services, accounting services, cybersecurity, and IT support.
After Hours Answering Services
Accessibility is imperative in this day and age as a business can miss out on significant opportunities from not being available. One of the methods that have been deployed is through after-hours answering services. The answering service cost is quite reasonable, so it shouldn't place a dent in anyone's business. It is a handy way to retain clientele that seeks to get in touch after business hours and follow up as leads the following day.
Some enterprises have hired an external service to assist with this, making it easier to keep track of everything still. At the same time, someone still helps the clients out professionally regardless of the time.
Digital Marketing Services
Marketing is crucial for all businesses. And these services are top choices when keeping up-to-date with all the digital trends lately. Most of your target audience will be glued to their phones or laptops, so having a digital footprint makes it easier to reach a broader target market. Even though media services are still in use, digital marketing services are more effective as they cover the younger generation to the older.
The convenience of these modes of reaching customers is that they have access to you anywhere if you have internet access and any type of device that you can be reached on, that would be a cellphone, tablet, or laptop.
Accounting Services
These can be an add-on to whatever you are offering as a service. With a reliable accounting service, the only overhead is the professional you will hire only on a need-by-need basis, which means you will pay the service provider only when needed and pay an industry expert immediately without spending on a salary.
Cybersecurity And IT Support Services
These have become so crucial in any business; with the number of hackings and cybercrimes that happen at any given time, one needs to make sure their business is protected. Cybersecurity has put so many business owners at peace with their banking as well as sensitive information. Cybersecurity ensures that ransomware does not have access to all these things, saving businesses substantial amounts of money.
IT support has dramatically changed the functionality of businesses. To keep from spending too much, some have resorted to hiring their own IT guys, but some do not want payroll hassle, so they bring them on when required or pay a flat fee monthly. And the IT companies that offer these support services are at their beck and call. The main reason for this service requirement is because the world now is digital, and because of this move from hard copies to working online, there is always a need for someone who fixes faulty machines or supports a system when it falls apart.
There are so many helpful services available, the services mentioned above only scratch the surface of what's out there. And the more beneficial services you use, the more efficiently your business will function as a direct result.