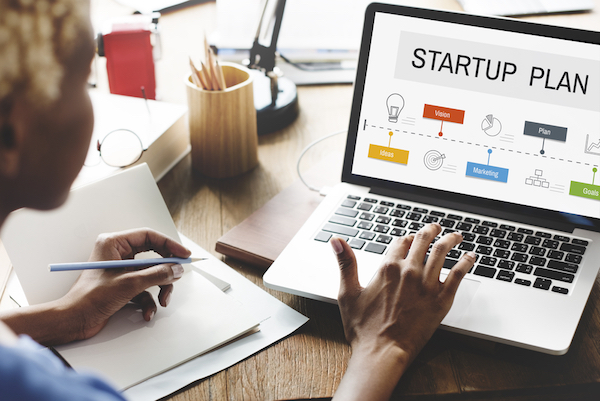 People with disabilities usually tend to get underutilized or underrepresented in any workplace. When we look at our population at large, people with disabilities generally experience higher unemployment rates.
The fact is, though, that these people are generally capable and usually more eager to work than people without any disabilities. Whichever the unemployment case, one great solution for the disabled is to start their own business and create a work environment that suits them.
We'll list out the main benefits people with disabilities can have from starting their own business, tips on how to achieve it, and advice on the best business plan for creating a small business from scratch.
Benefits of starting a small business
The disabled are usually tied to their homes and must find a solution to start a business remotely. Being ahead of the game in business can therefore be quite challenging for them. However, when achieved, it comes along with numerous benefits.
The Social Security Administration benefits for the disabled are usually not enough to cover all their living expenses, which is why people from this target group should resort to starting a small business. It's not an impossible task.
Being an entrepreneur comes with great freedom and flexibility, which is what the disabled need the most. Starting your own small business allows you to work from home, organize your working space according to your needs, and cover all living expenses with that extra income.
For a person with a disability, numerous benefits come along with starting a small business. Flexibility, financial stability, and overall well-being are just three advantages that can make this group of people gain self-worth.
Naturally, there are some risks to this. For example, you will always have to contribute capital at the very beginning. It's risky in situations where a particular business fails.
Top 3 tips for the disabled who want to start a small business
Here are the top three tips that can significantly help people with disabilities start their own businesses.
Opt for a home-based business
As people with disabilities have mobility and transportation barriers, starting your business at home might be the perfect way to go. You can, for starters, use online marketing to reach out to your customers, which, luckily, our technology has made possible in modern times.
If your online working skills are polished, you can, for example, work as a home-based consultant. That includes numerous job positions such as web developers, graphic designers, freelance writers, and so forth.
Whichever business is your preference, make sure it can be done remotely, granting you with staying at home or in a workspace you have designed to suit your disability needs.
Look for help online
Various websites such as SCORE and Disablity.gov give special advice to entrepreneurs with disabilities. Such websites can help you understand every stage of the process – from the business plan to designing a website for your business.
Living in the 21st century comes with an advantage – technology enables people with disabilities to start a business. If you, say, want a business in the IT sector, an open-source WAN that includes software running on off-the-shelf hardware can help people with disabilities become virtually free.
Find loans and grants
The disabled can qualify for grants and loans. Search thoroughly, as some loan programs are meant only for businesses that already exist. When starting a new business and looking for a loan plan, read its fine print and choose only small business loans or grants that come with start-ups.
How to develop a business plan
It's irrelevant what type of business you want to start when developing a good business plan. Each business plan has to line out the goals of your business along with the steps you will take to accomplish those goals.
Most entrepreneurs use the so-called "SMART" technique for achieving their business goals. Each goal or your business should be:
Specific – a detailed description of what you want to achieve;
Measurable – ways to measure whether you have succeeded or not;
Attainable – determining whether the goals you have set are achievable in reality;
Relevant – ways your long-term objectives are related to your particular business;
Timely – setting the deadlines for accomplishing each goal.
If you are a newbie in starting a business, it's good to start with business plans such as this one. After all, they have proven to be effective so far and are more likely to work just fine for you too.
Conclusion
We hope that you now have a better understanding of the fact that, even if you are disabled, starting your business isn't impossible. Determining the goals, their deadlines, plausibility, and ways to achieve them are the key.
Remember never to get discouraged in the process of starting a small business, even if your mobility is limited. After all, if people with limited mobility and disabilities can do it – anybody can!