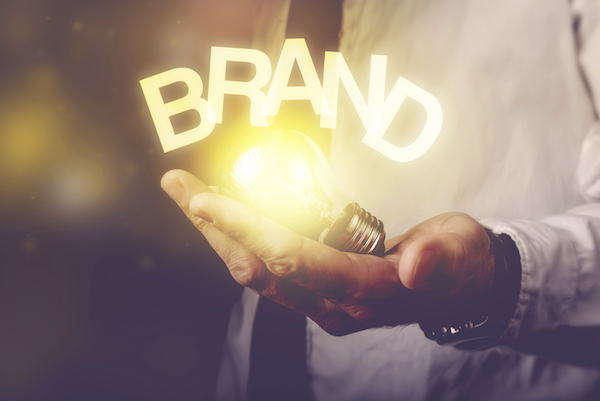 by Vince Thompson, founder, chairman and CEO of MELT, and author of "Build Brand You"
The COVID-19 pandemic drove millions of women out of the workforce. A report by McKinsey & Company showed that women comprised nearly 56% of U.S. workforce exits since the crisis began, with many leaving their jobs to take care of their children when schools and daycare facilities were closed.
It's difficult to predict how many women will return to work, when, and the percentages of those who will come back to their old positions or take on new roles. But as the public health crisis wanes and some companies increase hiring, women who develop their personal brand will improve their chances of standing out amongst the heightened competition for jobs.
It's more important than ever for women to develop their personal brand. As some return to the workforce, they will be facing huge competition from recent college graduates and other professionals who were laid off.
Employers will look for differentiating factors not only in terms of skill sets and experience, but in personality traits that blend with the companies' renewed focus on work culture and customer relations, and especially on a job prospect's capacity for professional growth and flexibility. That means employers want to know more about who you really are, what you stand for, and what drives and inspires you.
Here are some ways that women can build and use their personal brand to position themselves for a comeback to the workforce:
Reevaluate yourself.
Solidifying or redefining your brand starts with asking yourself these questions: "With some industries changing, what fields are your top skills most in demand? What have you added to your repertoire? Did the pandemic pause spark career-change thoughts or change your perspective on what you value most in a job?" Once you've answered those questions, shape your brand accordingly on your social media profile and resume.
Widen your network on social media.
Sometimes people pigeonhole themselves and limit their opportunities by networking only within their industry or among those with similar jobs. We all make connections with people with shared interests, talents, and goals, but these days that same old approach makes it harder to stand out in the crowd. Expanding your network opens you to new opportunities in fields where employers are looking for growth-minded, talented people who aren't afraid to leave their comfort zone.
Promote yourself and organize your digital brand.
For employers to get a true sense of who you are, you have to go beyond posting your resume on online employment sites. You can effectively do so by using alternative ways to display your skills, knowledge and interests. Write blogs or articles to develop your thought leadership or to relate to others' experiences; posting opinions on things happening in your industry; taking a stand on an important community issue; and posting videos of fun or important events you attended.
Highlight your pandemic experience.
One advantage women have is that many have a unique story to tell from their pandemic experience. As moms, providers, and caretakers, they got time back to spend with loved ones, and some of their guilt of having missed time with them during the working years went away. This brought a new perspective to them about their approach to their families and life in general, what they value in a job and in employers going forward. Discussing in your social media platforms how this life-changing event affected you and your family gives employers real insight into who you are.
Your brand is a series of telling snapshots that can get employers' attention quickly. It's designed to show the overall value you bring and, just as importantly, what you truly value.
Vince Thompson is the founder, chairman and CEO of MELT, one of America's most successful sports marketing and branding agencies, and author of "Build Brand You". An award-winning brand builder and sports marketer, Thompson has worked on brand strategies for some of the most famous brands in the world, including The Coca-Cola Company and Aflac.