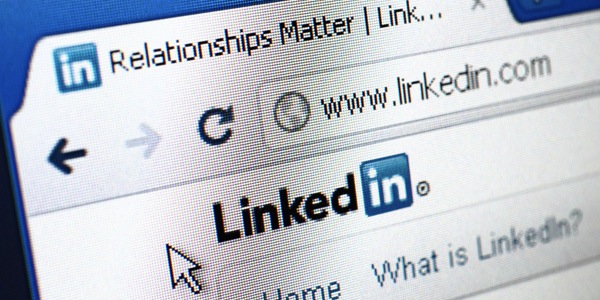 by Yana Bilokin, content manager at Wincher
LinkedIn is the world's number one network for B2B businesses. Because 4 out of 5 people on LinkedIn "drive business decisions", B2B marketers are able to get directly to their target audience.  
In fact, 96% of B2B content creators use LinkedIn for organic traffic that makes this platform priceless for lead generation. 
In this guide, we will walk you through LinkedIn lead generation outreach. After reading it you will know exactly how this network works, its benefits, and proven tactics you can use for successful lead generation. 
How does LinkedIn work?
LinkedIn is a social media targeted at professionals. It helps you to network and build your professional portfolio as well as search for a new job. Both professionals who have been in business for decades and freshly minted college graduates are using LinkedIn. Also, this network is highly popular among recruiters as it has 722 million members with a specific business focus. 
LinkedIn uses an algorithm that is constantly modified, like other social media networks, so it can provide users with what it considers to be the best possible experience.
You can interact with the content via a message, "like", or just share the piece of content you consider valuable. Alternatively, you can flag the material as spam, or mask it to stop from being seen by anyone. Your intervention helps the algorithm to decide what is worth showing you in the future. Also, your activities will also impact how others receive the information. 
Benefits of Using LinkedIn For Outreach
If you are one of those who wonder how LinkedIn should help you in your lead generation efforts, we highly recommend you check out the LinkedIn statistics overview at Hootsuite blog post and continue reading to find out even more. The next 3 paragraphs will hopefully answer your questions and dispel any possible doubts. 
1. The network you have is going to expand.
Anyone who is acquainted with social media will inform you about the meaning of social circles. Whether it is Facebook friends, Twitter followers, or your subscribers, building your network over time is crucial. With LinkedIn, this is no different, but you must understand that this site is intended more for work colleagues and people in related industries, as opposed to only personal connections. Of course, merely communicating with people is not enough, as we will explore in more depth later.
2. You can target professionals that you wouldn't think was possible.
This is due to the fact that LinkedIn offers a context in which people have no problem looking out for business-related content.
Let's assume you aim to create a web design business and you want to use LinkedIn outreach. Perhaps you have primarily set your sights on web designers, either those who are working or are currently studying on the way to their degrees. With lead generation on LinkedIn, you may extend your search to those businesses interested in design to exchange values with them. 
It might be worth reaching out to those in the marketing industry, depending on how much they concentrate on digital content. When you continue engaging with this type of outreach, you will end up connecting with people you would never have imagined. That is why LinkedIn outreach can be so exciting in this way.
3. It is possible to take business away from LinkedIn.
It won't be long before you start getting responses if you keep up your LinkedIn outreach efforts. You can receive updates from those you have linked to and this is where greater interaction will take place. 
You may take email and phone calls from LinkedIn to interact, which typically means that both parties can benefit. Rather than anything else, what this shows is the sheer strength this website possesses. Not many individuals use LinkedIn outside the digital portfolio feature, as mentioned earlier. However, you'll gradually see your social circle and brand become more stable if you develop a plan and stick with it.
Lead Generation Methods
LinkedIn lead generation is a core goal for any B2B company that's involved in generating consistent and efficient sales. 
What is Lead Generation? 
It is basically an activity of targeting potential customers of your products or services in order to convert them later into real clients. All activities related to the identification and cultivation of potential customers include lead generation. To generate leads, businesses use several sales and marketing strategies. Stay tuned to find out the top 4 Lead Generation methods.
1. Content Marketing.
The LinkedIn algorithm is evolving all the time, but it favors pure text-only posts right now. So, if you look at the newsfeed, most of the posts with lots of comments and likes are either text-only or native short videos. Note that not a YouTube video, but a LinkedIn posted video.
So, if you can write a good post in 1,300 words, especially one where you attract the attention of people from the beginning with something emotionally convincing, you are on the right track to win the game. This happens since only the first 214 characters will be displayed and that's the job of content marketing to trigger the user to keep reading within this limit. 
Here comes visuals for you to help. As humans, we tend to pay attention to pictures first as our brain needs less time to digest visual information, plus it is more appealing. So why keep ignoring it? Choose eye-catching visuals in your corporate color pallet, add a brief title of what priceless information readers can expect if they click, and invest some time sharing valuable expertise with the audience. 
2. Connect and Nurture.
The second solution is the one you can learn from most LinkedIn practitioners since it is the simplest and the most direct one. 
The point of this method to check for potential customers on LinkedIn and offer to communicate with them via a personalized message that hopefully mentions commonality between you or why you would like to get in contact with them. 
Once you have connected, initially through LinkedIn messaging and cultivated the relationship, you can share your expertise that might be helpful for their niche. When you have a conversation going, it is much easier to ask them questions so you could turn to a phone call, an email, or even a face-to-face conference at some point.
3. Advertising.
To boost B2B marketing activities, LinkedIn is open to thousands of advertisers. The ability to identify your audience specifically makes it possible to optimize the whole plan for content to be more important. 
It is much more expensive per click and nowhere near as sophisticated as Facebook Ads. The reason for it is that LinkedIn's targeting requirements are primarily based on demographics and firm graphics (who someone works for, their job title, their level of seniority, the number of people in the company, etc.) That is why it might be a good idea to use LinkedIn Ads to find target customers easily with set parameters. 
You may do it yourself or can ask professionals in the field like LinkedIn Marketing Solutions to help you get started with Sponsored Content and Messaging, Text and Dynamic Ads. 
4. Referral & Direct Messages.
The last method you can use on LinkedIn is referrals & direct messages (DMs). So, what you have to do here is simply to use LinkedIn as a broad Rolodex of potential connections to which you can get introductions. 
And so what you have to do is ensure that you're related to the people you feel confident on LinkedIn would send you good referrals about you to potential customers, ex-clients, and other valuable contacts. This method will work well in case you've done a great job with networking, so you know they'd be comfortable referring you.
Conclusion
LinkedIn is a fantastic networking and professional relationship-building tool. However, LinkedIn is often underutilized, especially in terms of cold outreach, as a tool for B2B lead generation. 
You have an access to millions of people there, so why not use it as your competitive advantage!
So, for LinkedIn lead generation, those are your major four methods. All four might work depending on your circumstances, but they surely work well. "Connect and nurture" to find individuals you can relate to, "Content marketing" to increase your brand awareness, "LinkedIn advertising" to directly target your potential clients, and "Referral" if you have a lot of high-value customers and contacts that can refer to you.
We hope you found this article valuable and will implement those given methods to ensure your Lead Generation success. Whatever option you are about to choose, or maybe you will decide to combine a couple of them in your strategy, always remember to conduct proper research upfront and avoid sending cold messages just with a selling purpose! 
Yana Bilokin is a digital marketing professional with a proven experience in all aspects of the creative process: conceptualization, planning, and execution. Currently, she is a content manager at Wincher, a rank tracker.