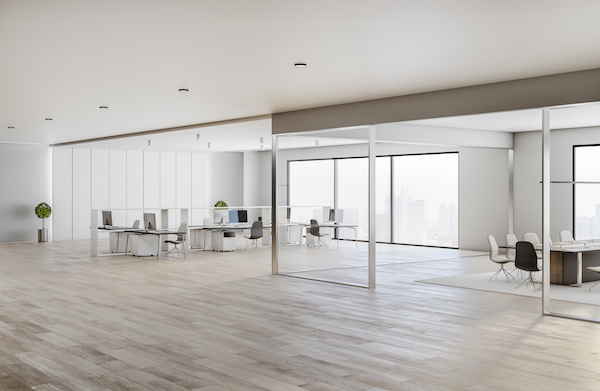 Moving into a new office space can be an exciting chapter in the growth of your business. But along with the excitement of moving, there's also often a lot of stress and headache. There's usually so much to do and many things to consider when moving into a new property.
If you're about to move your business into a new place, then you probably need to read through this special guide. 
Tips To Consider When Moving
Assuming you've done your due diligence in securing new office space for your business, the following are some of the important things to consider when you move your business:  
1. Properly Plan.
They say failing to plan is planning to fail. Like any other undertaking, moving requires planning and a level of organization for the experience to be hassle-free. Planning may involve making good use of checklists, to-do lists, and any other lists to help you become more organized. Time schedules and furniture allocation are among the top things to consider when moving to avoid confusion and unnecessary chaos.  
You must allocate tasks to the staff members to help smoothen the moving process. The duties must be effectively communicated to avoid confusion and disorganization. You could also work with other service providers like movers, cleaners, interior designers, and waste removal companies like City Waste Garden Waste Collection. In that case, you have to do your best to coordinate with them to ensure that everything goes according to schedule.   
2. Rent A Storage Facility.
At times, you may need to move out of your current office before the new place is ready. Such a scenario may require you to hire storage facilities for your office furniture. There are many storage units to choose from, including warehouse storage, portable containers, outdoor units, and indoor units.  
Storage units are an easy and safe option to keep your office furniture safe between moves. They come with security features such as locks and keys, real-time camera monitors, and alarm systems. For your convenience, some of them even offer free removal transport.  
3. Assign A Moving Manager.
You may think you've got it all under control, but it's not easy to plan an office relocation when you've got a business to run. To overcome the stress of moving, you should consider employing or assigning a staff member to be a project manager to take care of things for you.  
If you assign someone from your team, it has to be a trustworthy staff member with proven organizational skills and work ethic. Choose one who can ensure that things will be taken care of without too much of your involvement.  
4. Notify Stakeholders.
It will be very annoying for your clients and suppliers to have the wrong address whenever they want to visit your office. If you want to maintain consistent business flow, you have to do a PR campaign to inform your stakeholders about the move.  
The PR exercise has to begin at least two months before you move into your new office. After vacating your old workspace, you must have a sign showing your new office address. Remember to also update your online details to show your new address when people search for your business on the internet.  
5. Remove Junk.
Over time, offices tend to become cluttered with junk, especially the desk drawers. Therefore, there's no better time to declutter and get rid of unwanted furniture and other items that add to the clutter. As your furniture and other work items are packed away during removal, put away the things that have no use at the new office space.  
The junk you leave behind could be old computers, batteries, paper, and other obsolete office materials. Some of it might be easy to dispose of, but electrical gadgets may require special disposal. One easy way around it is to get a professional removal company to collect and dispose of the rubbish you leave behind. Professional companies will also advise you on how to handle your waste disposal.  
6. Hire A Moving Company.
Look around and do your research on the different moving companies in your area. Moving companies offer different services including packing, labeling, loading, and off-loading. Compare quotes and select the best value for your budget and needs.  
When you've done your research, select a moving company with a proven track record. They will have to work with your assigned project or moving manager so that everything goes according to plan.
You may also consider renting plastic moving boxes, as this can be much easier with a provider that delivers the boxes to you and picks them up once you have moved.
7. Let The Staff Clear Their Drawers.
Although you may hire a moving company, it's important to get your staff to pack their own personal office items. This will ensure that their privacy is respected. Apart from that, when your staff clears their desks, it can avoid confusion or loss and breakage of their personal items. Just be sure to give them ample time to pack before the moving company steps in.  
8. Setup IT Equipment.
Moving to a new office space will also involve moving IT equipment such as internet modems, telephones, printer networks, and computer servers. Therefore, you may need to get an IT team to take care of all your technology needs before you make the move to the new office space.  
In A Nutshell.
Moving your business to a new office is exciting but stressful. It requires planning and well-coordinated execution for it to be smooth and successful. You have to get some help from professionals and your staff for everything to go according to plan. Then, when the move is made, don't forget to inform your company stakeholders.