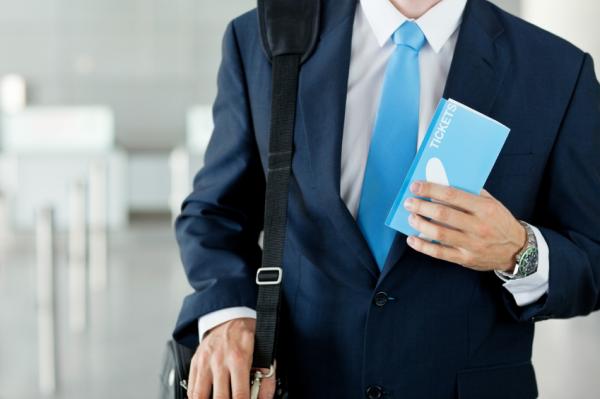 Traveling abroad means you will need to fulfil the entry requirements from the destination you're planning to visit. It might be complicated depending on your nationality, which means it would take some time to complete. Think about it, immigration authorities from a certain country might be strict about granting access to tourists from a particular place so that they can protect their borders. One of these required documents is the typical visa that most people hate because of the complex procedure and the time it takes to obtain it. Thankfully, countries worldwide have implemented technology and created a brand new document: electronic visas.
You might wonder, "what is an electronic visa (eVisa)?". We will explain it to you together with the electronic visa processing and an alternative to get it effortlessly.
An electronic visa (or eVisa) is a brand new method that grants its holder the possibility to access a particular country without restriction. It was implemented to reduce both time and paperwork from the traditional paper visa. Nevertheless, you will be surrounded by complicated questionnaires that would make it quite challenging to complete.
As mentioned above, the procedure is not as easy as it seems. However, it may vary from country to country, but we have prepared a practical and straightforward guide that acts as a general way to obtain an electronic visa.
* First, you will need to access the official immigration website of the destination country. You will have to register as a user and then proceed to start the eVisa process.
* After that, you will have to fill out the required questionnaires to collect information about you and your trip. Due to the current coronavirus pandemic, you will probably be asked to fill out a health declaration and attach it as well. This questionnaire has quite an ambiguous language, and you will require expert help to guide you through the process.
* As you complete your information, there will be a list of documents required to apply for your e-visa, including your scanned passport along with other documents (such as a passport-style photo) that you will be asked to provide as you complete the forms.
* As soon as you finish filling out the required questionnaires and attaching the documents, you will have to pay the government fee. The price may vary, but it will be necessary for you to do so to obtain your e-visa.
* Finally, you will have to submit your application and wait for the immigration authorities to review your application. The waiting time for this document usually takes one day to one business week, so you will need to start the process in advance to avoid possible delays.
However, it is essential to highlight that you will not always be able to initiate the process from the comfort of your home but will have to do it manually once you arrive at the airport. It means that you will have some delays and inconveniences that will make your experience a tiresome one. In addition, long lines along with the stress of getting in fast to your chosen destination can further complicate the process.
An electronic visa can grant its holder the chance to stay within a territory or region from one entry to multiple entries depending on the country.
Up to this point, you already have clear all you need to know about an electronic visa (or eVisa) and some details about the process if you decide to do it on your own. You
Obtaining this type of travel document can be arduous, especially if you are inexperienced with the ambiguous language it possesses. Fortunately, you can apply with iVisa.com, a travel agency that helps thousands of tourists and is the best alternative to avoid headaches in this type of process. They have designed a short application form that you can fill out from the comfort of your couch, and their experts will take care of the rest.
As you can see, technology has reduced the barriers to getting your travel documents. It is more convenient and practical so that you won't need to spend long hours on paperwork. Nevertheless, it can be even more straightforwardly if you choose to use an alternative like iVisa.com.