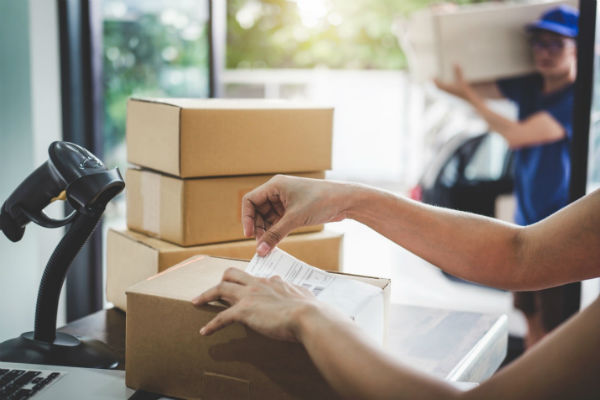 "I won't be in the office during delivery hours, what can I do?"
This is probably one of the most asked questions by anyone to a delivery guy. It is quite possible that you forget the delivery hours or rushed out to meet a client urgently and couldn't be in to receive the parcel. In some situations, you may receive the notification that "your parcel has been delivered". The delivery guy has delivered the package to your doorstep and left. Who will take care of that parcel for you? And soon you realize that the package has been stolen. 
To avoid such situations, you should get in touch with the best and trusted package storage for a missed package. 
Some shocking data
In the USA, there is a significant chance of getting your delivery package stolen. And, we are not saying this to get your attention.
The data itself tells the shocking truth:
Almost 60% of people in the USA get online delivery once or twice a week.

Almost 45% of people have reported stolen packages.

About 65% of Americans have faced parcel theft more than once.

During the pandemic, 30% of people claim that their parcel has been stolen for the first time.
Imagine that.
You don't want to be the next victim. Have you had a bad experience once and now looking for an alternative? In that case, search for the best package storage near you. It is effortless and affordable. The popular courier services do the delivery at the package-storage facility, and you collect the item according to your schedule. In this way, you get rid of your 'porch pirate' problem.
Expert recommendations
Having a package delivered to your office? Some days the office – especially a startup with a lean team – will be empty.
In that case, what can you do to make sure your package arrives safely? Here are some recommendations. 
Schedule your package to be delivered.
If you are very busy and your work schedule is all over the place, try arranging for a time you know you'll be in the office, or when a colleague will be. This also means that it is crucial to inform the delivery service or courier company to only turn up during office hours, and not after hours or on the weekends.
Ask someone else to help you receive it.
If there is a security guard in your office building, ask him for a favor. They can probably help you except most packages (with the exception of vital documents. Otherwise, a trusted friend from the next door office may be able to help you with your package.
Change the address.
Most delivery services allow you the possibility of changing the delivery address, even days after you've confirmed the order. 
If you know that you're not in the office on those tentative delivery dates – and assuming office protocol allows – why not arrange to have the package delivered to your home instead? This is particularly appropriate for work-from-home arrangements especially during these trying pandemic times.
But what if you're going to be away for a while, such as going on a vacation? In this case, you can hire a package-storage service near you. Go to Google, search for 'package storage NYC' for missed deliveries, compare the services and prices, and choose your preferred service. Send the parcel to the address of a package storage facility. As soon as they have it, you can go to that place to pick it up when you return from your vacation. 
Conclusion.
Follow this advice to protect your parcel, especially if they are vital documents. Having an important package stolen from under your nose by not taking steps to protect it would be a shame, not to mention a hassle.